PCC Cooks Classes
This article was originally published in October 2019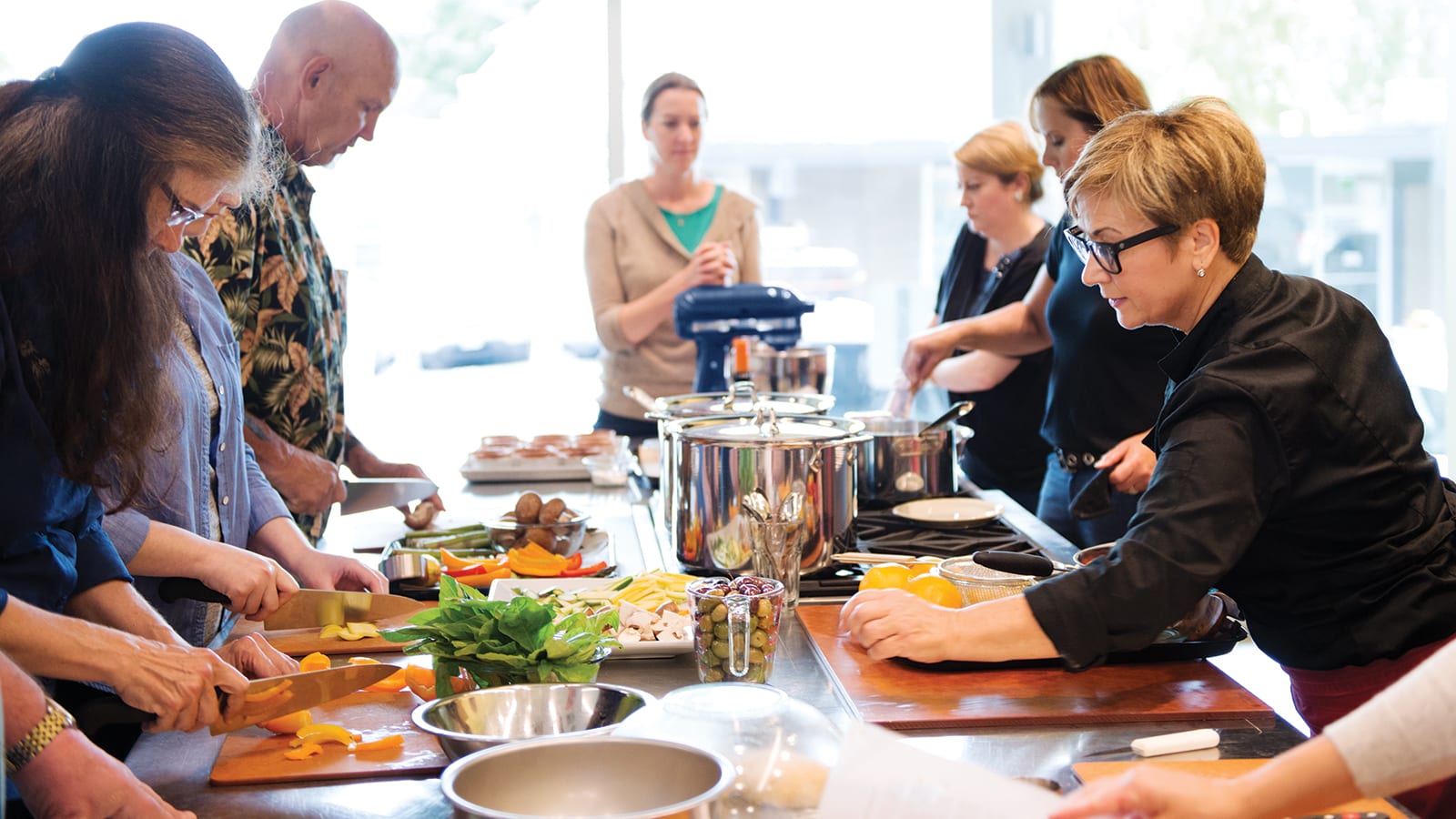 EXPLORE NEW SKILLS IN A PCC COOKING CLASS
Sharpen your scratch-made skills with a techniques class from PCC. We offer unique cooking experiences in seven store classrooms for all ages, interests and skill levels.
---
Cook from the Book: Salt, Fat, Acid, Heat
Practice the fundamental elements of cooking — Chef Abby will bring this book's timeless techniques alive in the classroom.
Autumn Apple Harvest
Discover how best to cook with different kinds of apple varieties, preparing them with other sweet and savory fall flavors.
All About Olive Oil
Learn how to taste, source and cook with several kinds of olive oil — an essential building block for Italian cuisine.
Fermenting for Fall
Explore enzyme-rich, probiotic superfoods that aid digestion and boost immunity. Learn to make homemade kraut!
Baking Gluten-free
Master the world of gluten-free baking, gaining hands-on experience with three different types of dough.
Instant Pot Expertise: Meat and Poultry
Gain confidence with this miracle machine! Learn best practices and gain hands-on experience cooking pork, chicken and ribs.
Browse all classes and sign up at pccmarkets.com/classes.