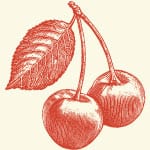 Community
is our Middle name.
PCC NATURAL MARKETS IS NOW
PCC COMMUNITY MARKETS.
We create our original recipes from scratch in the PCC Deli, using fresh, seasonal ingredients.
Get recipe ideas, the latest in food sustainability, and stay up-to-date on weekly specials and promos with our email newsletter.
There's always room at our table. Come be a part of something bigger.
Search our recipes
Browse Recipes by Dish Type