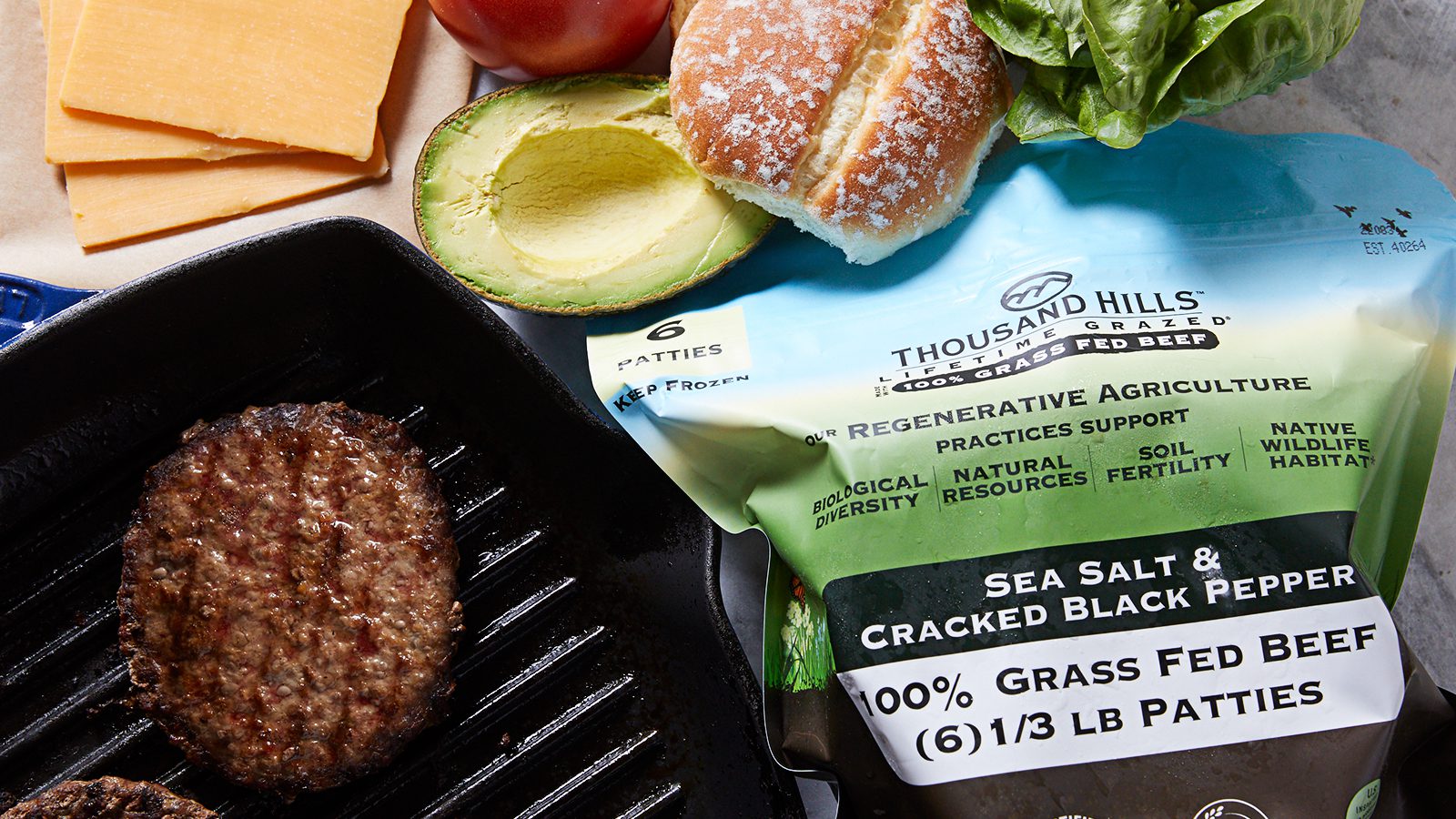 Get grilling with grass-fed beef.
Raised on open land and pastured to promote soil health, Thousand Hills' offerings are grass-fed, providing more omega-3s than grain-fed beef. Pick up a pack of burgers and let grilling season commence!
Thousand Hills
Frozen Grass Fed
Ground Beef Burgers
$16.99 2 lb
Reg. $19.99 | Save $3
Assorted varieties.