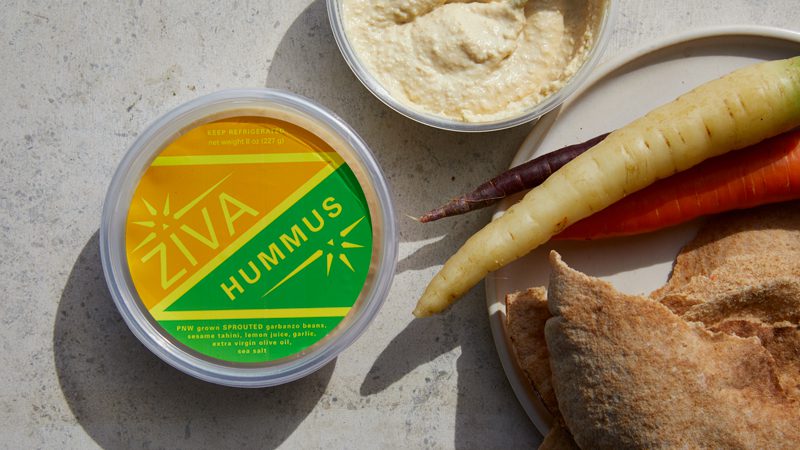 Save on local favorites.
Based in Seattle, ZIVA handcrafts traditional Mediterranean foods. Every batch of their hummus begins with Northwest-grown chickpeas that are sprouted before cooking. The result? A flavorful, fluffier dip with greater nutrient value.
ZIVA Mediterranean Foods
Hummus
$4.79 8 oz
Reg. $5.69 | Save 90¢
Assorted flavors.