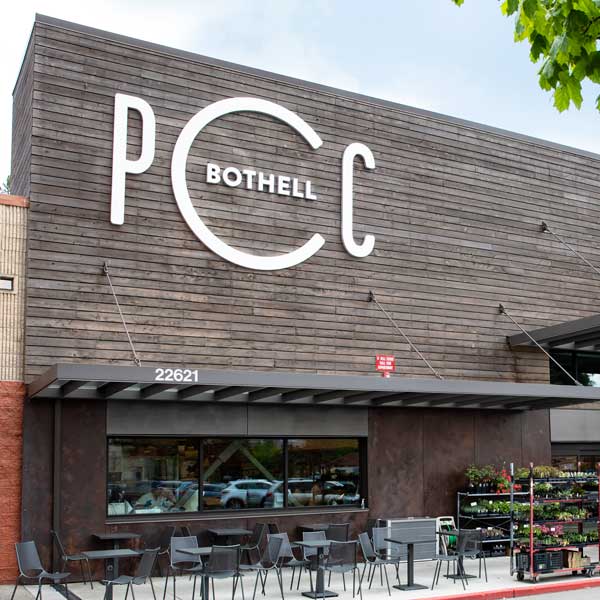 Bothell's Natural & Organic Grocery Store
WHY WE LOVE IT HERE
One part hungry corporate lunch-seekers, one part weekend tailgaters getting ready for the big game, our Bothell store is not only conveniently located, it's perfectly positioned to be your new go-to PCC.
Grab some fruit from our farm-fresh produce section and check out the mural over the cash registers to see where it came from. Or say hello to our chefs cooking up craveable and flavorful entrées and sides in the open kitchen. No matter where your taste buds take you, you'll find farm-sourced and scratch-made favorites throughout the store.
Store Features
Pizzeria with hot slices and whole pies
Build-your-own grain bowls
Café with organic espresso and tea
Full-service meat and seafood counter
Locally sourced craft spirits
Hot food and soup bar
Salad bar
Antipasti bar
Bakery with scratch-made goods
Full-service cheese counter
Grilled sandwiches
Bulk food section
Take a store tour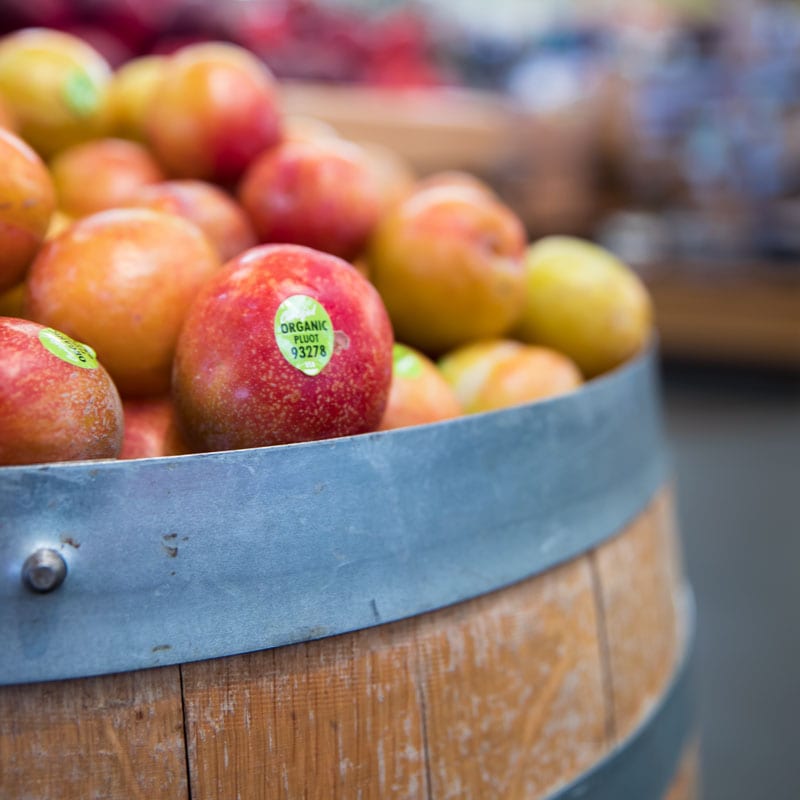 Kids forage freely
Let your little one delight in something new. Kids under 12 get a free veggie or piece of fruit on the house.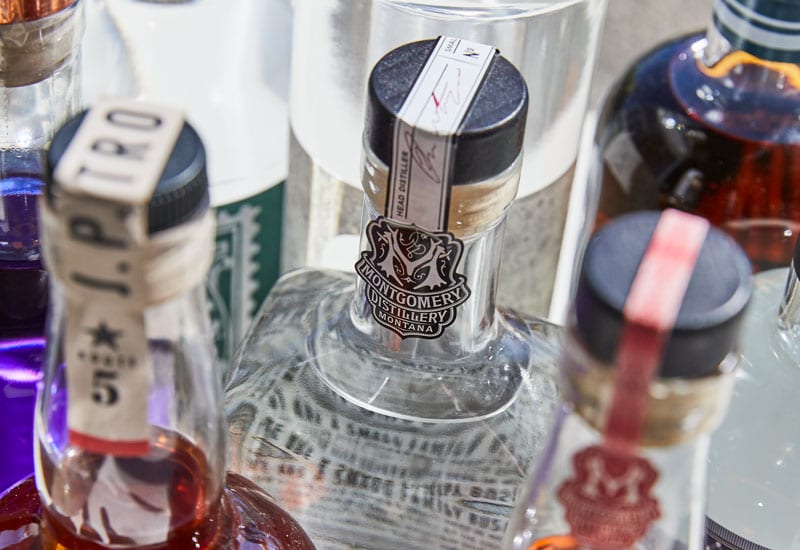 THAT'S THE SPIRIT
In addition to beer, wine and ciders, pick up a bottle from our carefully curated selection of local craft spirits, hand-selected by Seattle Magazine's 2017 Wine Steward of the Year.
Pop in for a piping hot pizza
Whether you're seeking classic or vegan slices, you'll find ready-to-eat and take-and-bake pies to round out pizza night, made from scratch daily.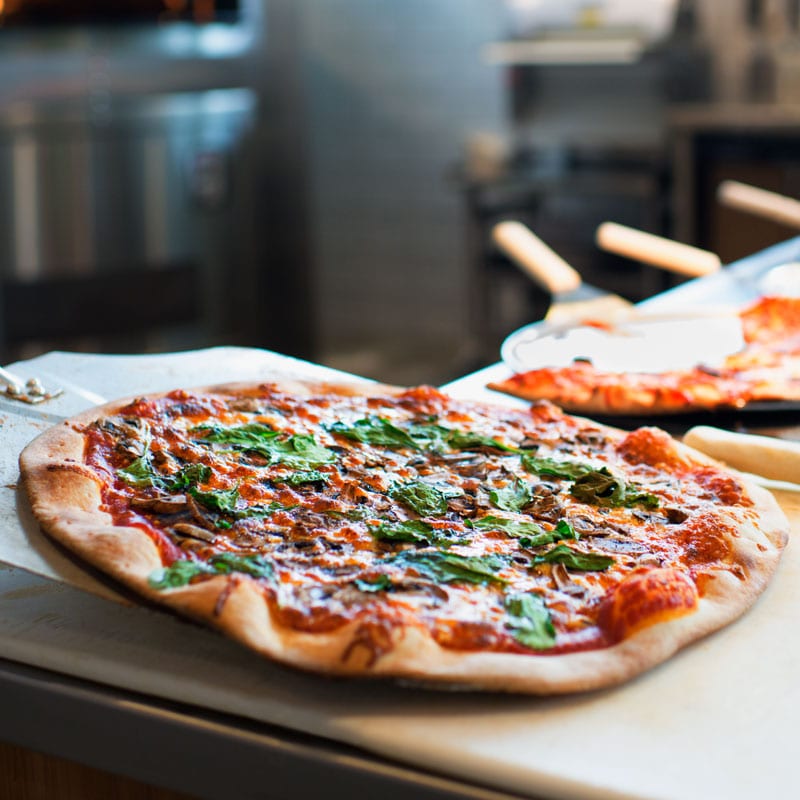 Questions are Welcome
Have you ever chatted with one of our in-store butchers? Stop by our full-service meat and seafood counter to get the inside scoop on freezing, prepping and shopping for cuts, fillets and more.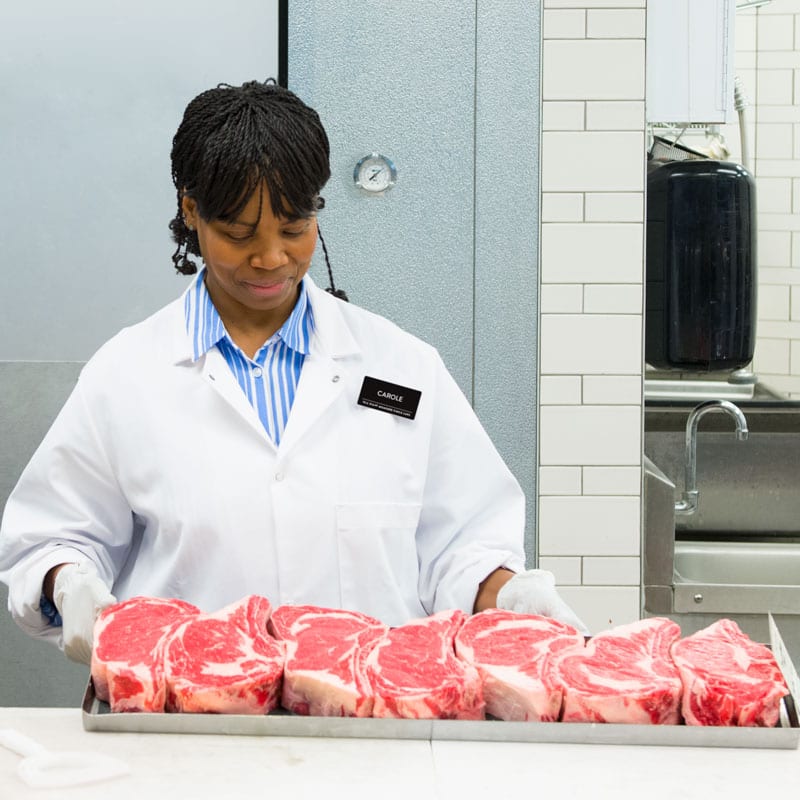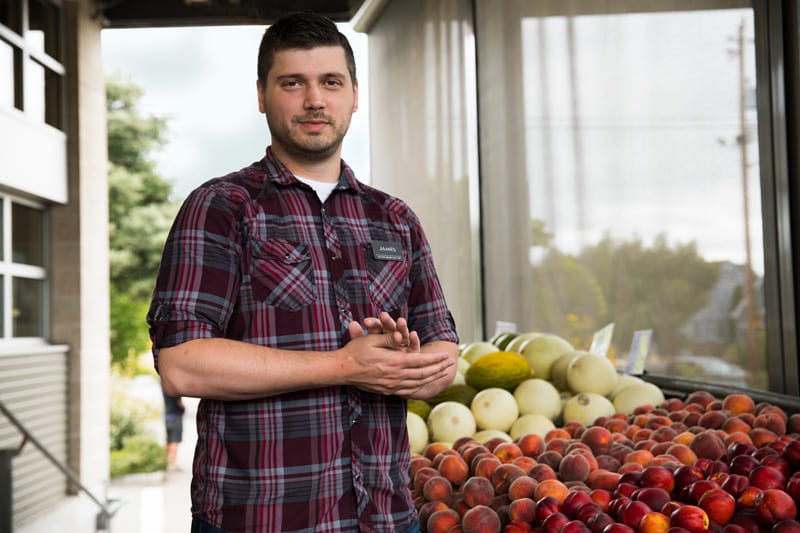 Meet the Store Director
"I started as a cashier with PCC in 2008 as my first job out of college. At the time, I didn't know anything about the co-op, our principles, our outstanding employees or our dedicated customers. Since accepting that summer job, I have been given opportunities to learn, teach and grow with the company. I now have the privilege to be able to guide and support others as they do the same."
James, Store Director
Bothell PCC
PCC Cooking Classes
Upcoming Classes at Bothell PCC
Cam Zarcone
Saturday, February 26, 10:00am
Bothell PCC
Shama Joshi
Wednesday, February 2, 6:00pm
Bothell PCC