PCC's 2018 Board Candidates
This article was originally published in May 2018
A core cooperative principle is democratic member control, which means that members can participate in making certain decisions for the co-op. One of the ways this comes to life for our co-op is through our Annual Election when members can vote for candidates to serve on PCC's Board of Trustees ("Board") and PCC's Nominating Committee ("Committee").
Meet the board candidates
MICHAEL HUTCHINGS
(Incumbent) (Three-year term)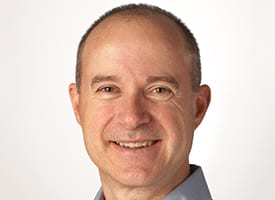 I am a business lawyer with a vision of a world where businesses do more than simply try to make as much profit as they can. I want businesses to pursue social missions, too. My family and I live in Sammamish and for more than 20 years I have advised Washington businesses in all types of legal matters as well as counseled boards of directors on their fiduciary duties and responsibilities and good corporate governance practices. I have an MBA degree from the University of Washington and have been on the PCC Board of Trustees for the past three years (serving as co-chairman for the past year). I also serve as chairman of the Corporate Act Revision Committee of the Washington State Bar Association's Business Law Section. In this role, I drafted the nation's first Social Purpose Corporation statute, which created a new type of corporation allowing Washington businesses specifically to pursue both profitability and a social mission.
Why do you want to serve on the board? I want to continue serving on the PCC board because I am passionate about businesses that combine profitability with a broader social purpose or mission and I want to help PCC become the model sustainable business. I believe PCC has the opportunity to capitalize on its mission-driven purpose, its cooperative structure, and the increasing public awareness of the benefits of healthy food and sustainable agriculture. I want to help PCC and its members be in a position to affect the nation's discourse on these ideals and project its mission and ideals to a broader audience.
What makes PCC a different kind of business? PCC is different because it is organized to pursue both profitability and a social mission. PCC's operation as a traditional business gives it the ability to pursue its mission of creating a sustainable environment for its members and patrons in which the natural and organic supply chains thrive. PCC is also different because it is a consumer cooperative. This structure presents challenges not faced by most for-profit corporations. One of the most significant challenges PCC faces as it grows is maintaining sufficient proximity to members while effectively managing a complex organization in a very competitive environment.
What experience, skill or perspective will you bring to the board? My legal practice consists of advising boards of directors and management of companies. I work with consumer cooperatives on governance and business issues and provide valuable insight and experience to the PCC board. I help guide companies to achieve ethical business results and I can use this experience to help PCC's board and executive team navigate the many ethical, legal, policy and political challenges that PCC and its members face. In addition, I wrote the law that enables Washington businesses to combine profitability with a broader social purpose or mission. I bring to PCC's board my unique understanding of how PCC can be a successful business while still anchoring its mission so that PCC will not drift away from is authentic co-op purposes over time in favor of additional profitability or some other mission.
---
SANDY VOIT
(Incumbent) (Three-year term)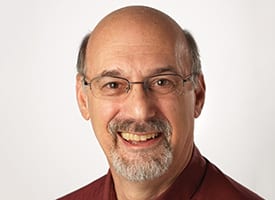 I joined PCC in 1981 serving six terms on PCC's Board, starting when I was Dean of Students at Bastyr University. I left Bastyr to become Executive Director (Temple Beth Am). Now I'm a financial counselor (retirement planning, college education, helping divorcing couples negotiate financial settlements). I've been fortunate to work/volunteer for organizations with great missions. As a former community organizer, I know the value of embracing the organization's values with which I've belonged. PCC continues to serve as a beacon in the retail food industry, especially as a co-op. I look forward to continuing to serve PCC's members to keep that beacon bright and focused.
Why do you want to serve on the board? Values are the driving force in both my personal and professional life. Natural health, sustainability (environmental and financial) and building community are core issues for me. All three pertain to PCC, and as PCC continues to grow and evolve, I believe my experiences, values and perspective will help PCC navigate the ever-changing environment. Being the leader in natural products brings out competition. And our landscape has become far more competitive, which is a good thing, but has its challenges to stay relevant and meaningful enough to keep our members continuing to trust PCC to provide value. To face these challenges, I believe that PCC needs to continue to grow to achieve our mission, while still providing great jobs and opportunities, supporting sustainable farmers and producers, and providing trusted value to members.
What makes PCC a different kind of business? While we must be successful as a business to continue to thrive as a co-op, it is our cooperative values that distinguish us from our "competition," and makes us better. We stress member education, keep our money in our community, and do it while emphasizing sustainable practices. We actively participate in local and national food policy issues, even in these turbulent political times. PCC has been graced with passion, commitment, leadership and loyalty, and we must continue looking out for all of our stakeholders — members, staff, customers, growers and vendors. We've created a transformative community and environment where sustainability, doing the right thing, and providing essential education to members, legislators and the community now has impact both locally and nationally. Adhering to core values such as democratic participation, social responsibility, honesty and education is what helps makes us not just different, but better. We're not looking to exploit our staff or the environment, or maximize profits to shareholders. PCC has been given a trust by our member/owners to be better than our competition, and to be successful while being true to our values. We must continue to build on these.
What experience, skill or perspective will you bring to the board? I bring the following attributes, helping provide guidance in serving members' interests:
Advancing the cause of natural health at Bastyr University for 19+ years.
Helping clients find economic value and sustainability with their choices.
Many years' experience utilizing business, financial and communication skills.
Four decades' active involvement with food co-ops.
Commitment to find appropriate balance among PCC's stakeholders.
---
CATHERINE WALKER
(Incumbent) (Three-year term)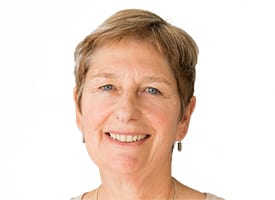 I believe it is a privilege to stand for election to PCC's Board of Trustees. If elected, I commit to be a fully engaged, attentive and responsible trustee who keeps the co-op's mission and long-term health at the forefront of decision-making.
Why do you want to serve on the board? PCC enriches life in the Seattle area by providing a number of invaluable services to our community. First and foremost, PCC is a natural foods retail cooperative that is dedicated to developing, preserving and improving the farm-to-table supply chain for organic, wholesome foods. No other grocery business in Puget Sound comes close to PCC in the integrity of its supply chain, the breadth of its organic/non-GMO/natural and prepared foods, and its commitment to the community, through its cooperative business model and its sustainable business practices. I would like to lend my executive and personal experience and my judgment to the endeavor of keeping PCC vibrant and financially sound for the long-term.
What makes PCC a different kind of business? The cooperative business model makes PCC a different kind of business because the co-op can pursue multiple organizational goals, and can reorder their priority as needs change. All other for-profit businesses (unless they are incorporated as "B Corporations") must instead pursue shareholder value as their primary organizational goal. Having been on the board of directors of REI for eight years and worked as an executive there for 10 years, I know firsthand how differently a co-op can and should consider decisions about members, employees, allocation of resources, competition, and long-term contributions to communities and society. But, even with its inspirational, member-focused goals, PCC must have operational and financial savvy to survive and thrive in Seattle — one of the most innovative and high-quality grocery/retail marketplaces in the U.S. PCC is successful because it is true to the principles, products and values that matter to members, who vote their support with their loyal patronage, their candid feedback, and their enthusiastic participation in offerings like PCC Cooks and PCC's Food Bank Program. PCC is a choice that is essential to the health and well-being of our Seattle community.
What experience, skill or perspective will you bring to the board? I have been a business and legal executive (C-suite level) for three quite different, but all outstanding, PNW organizations: Westin Hotels, Seattle University and REI. At each, I led major divisional teams as well as served as chief legal officer. I am familiar with organizational complexity and scale, field/retail operations (U.S. and international), enterprise risk management, and executive leadership. In addition, I have served on multiple boards of directors and have been an avid student of corporate/nonprofit governance for many years. I am committed to the cooperative business model as an important alternative to the traditional for-profit/shareholder and nonprofit models of business. Finally, while I am not an expert in the natural/organic food business, I believe that the quality and wholesomeness of the food we eat directly affects our physical and mental health and that PCC is a vital influence in Seattle's quality of life.