Editor's picks for October
by Lydia Cox
This article was originally published in October 2011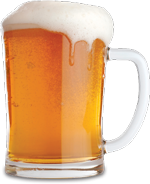 Harvest ales
Toast fall with a cold one brewed especially for the season. Bayern Oktoberfest is the real deal: authentic Oktoberfest beer brewed according to the original standards, using the finest malt and hops. Enjoy a classic — not too sweet, yet malty with a fine hop character. Available in six-packs. Also try Sierra Nevada Northern Hemisphere Harvest in 24-ounce bottles. We love Sierra Nevada ales — and this may be their best. Fresh Yakima Valley hops deliver complex, earthy flavors, with notes of citrus, herbs and pine, and a robust, toasted malt body.
---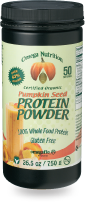 Pumpkin Seed Protein Powder
That breakfast smoothie just got a little more exciting thanks to Omega Nutrition Certified Organic Pumpkin Seed Protein Powder. Free of the additives that accompany so many other protein powders, this stuff is purely pumpkin seeds. It contains all 18 amino acids and it's gluten, dairy, egg, nut and soy free. With a mild, slightly nutty flavor, it blends well into smoothies, unlike some powders that are gritty. Most of all, it's a fantastic alternative for those needing to avoid soy and whey protein. Read about the health benefits of pumpkin seeds.
---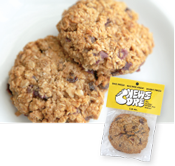 Chew-E-Core cookies
Produce lead at West Seattle PCC, Jon-Paul Pachenker went into business as a gluten-free baker in late 2008 after he concocted a cookie that had his friends scrambling for more. His Chew-E-Core cookie — "The Holiday Every Day Cookie" — is produced weekly and locally in small batches, made with organic coconut and walnuts, honey, chocolate chips, cranberries and coconut oil. It goes without saying — we love 'em. These gluten, dairy and egg free delights are wonderfully moist and chewy, with a delicious coconut flavor similar to a macaroon that's just the right amount of sweet.