Savory Cookies
This article was originally published in November 2017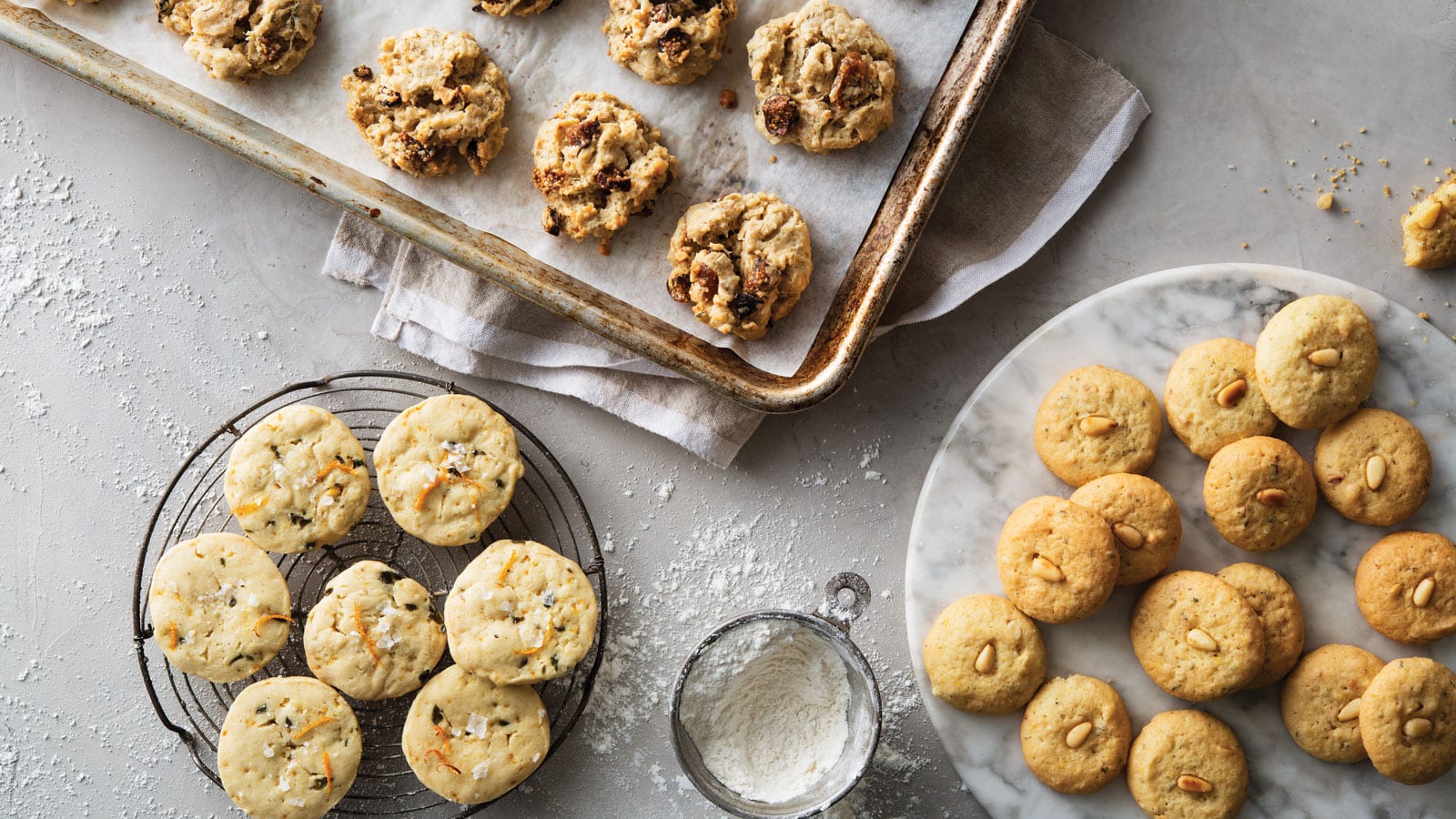 From classic sugar cookies covered in icing to rich, nutty fudge, the holidays are no stranger to sweets. But after several trips down candy cane lane, it doesn't take long to hit sugar overload.
Using a fraction of the sweetener that most cookies call for, savory cookies can be the perfect antidote to the deluge of holiday desserts. These piquant morsels rely on fresh herbs, cheese and even olives to infuse satisfying flavor into cookie form. They're a great addition to a holiday brunch spread or enjoy them with a schmear of cheese and a glass of wine. They make an excellent first-course party cookie too, providing a small, savory bite to accompany cocktails.
Try our recipes for Cheese and Fig Oatmeal Cookies, Castelvetrano Olive and Orange Shortbread, and Pine Nut and Sage Cookies. 
Recipe Collection: Savory Cookies