Good To The Last Drop: Ways to Use Leftover Champagne
This article was originally published in November 2017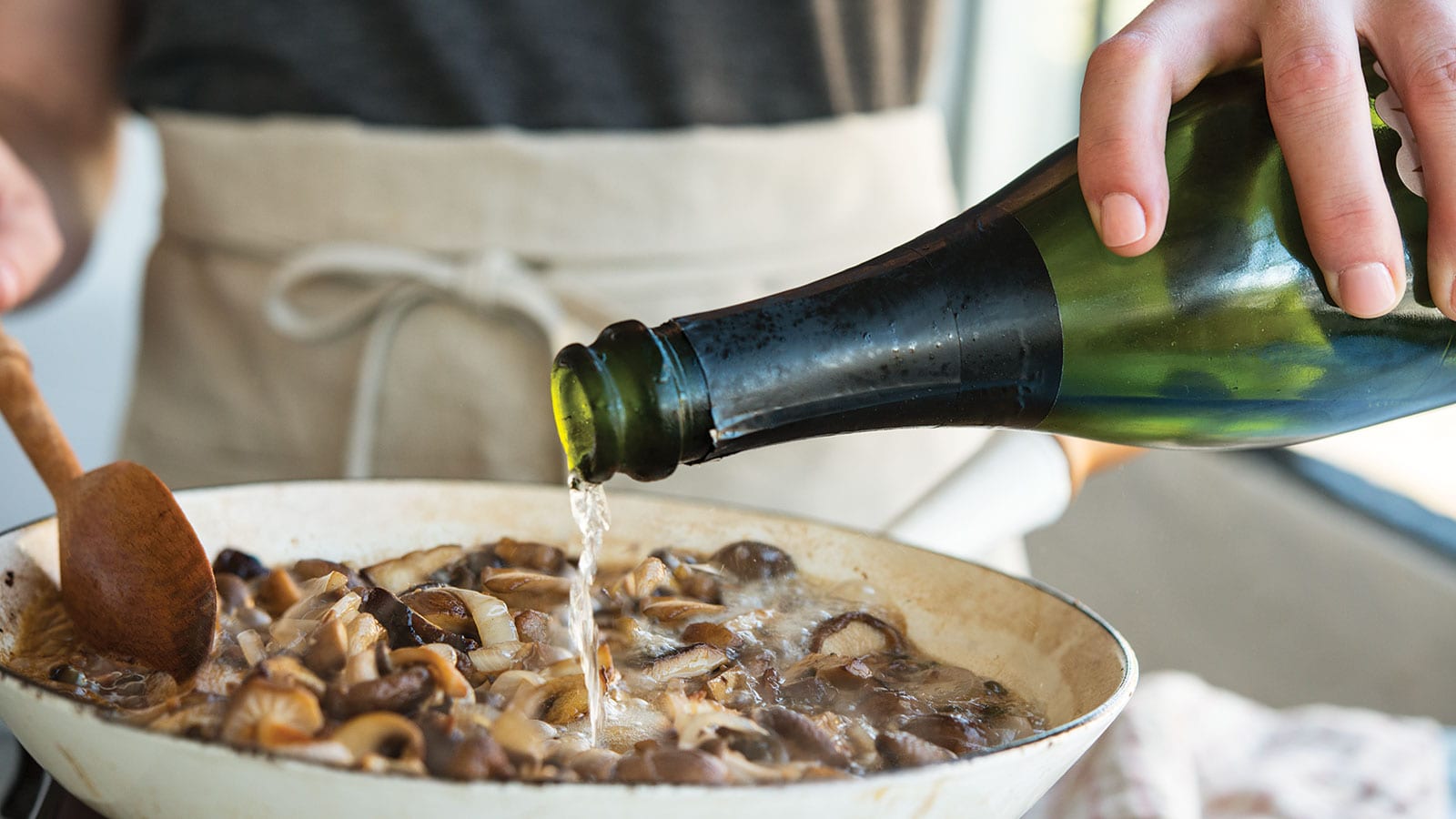 Even the best parties sometimes result in a little leftover bubbly. Before you pour it down the drain, consider repurposing it.
Freeze Champagne in an ice cube tray and add a couple cubes to your morning orange juice for instant mimosas, make a Champagne vinegar to drizzle over salads or use it to steam a delicious pot of mussels or clams. You even can add a splash or two to scrambled eggs to make them extra fluffy. Try our recipe for Champagne and Mushroom Roasted Chicken to get you started.
Recipe: Champagne and Mushroom Roasted Chicken
---
GROWER CHAMPAGNE
Crafted by the grape growers themselves, grower Champagne embodies the unique character of the land and region where the grapes were grown. Like farm-fresh eggs or single-origin coffee, no two grower Champagnes are the same, varying in flavor year to year. Find the following bottles in-store this holiday season.
PIERRE GIMONNET BRUT BLANC DE BLANCS NV
The Gimonnet family's history in Champagne dates to 1750 and includes a high percentage of old vines. Their 100 percent chardonnay cuvée is a study in elegance.
GASTON CHIQUET BRUT "TRADITION" NV
Chiquet wines have been described as "delicious and articulate," "innately lovable" and "effortless, tactful and attractive." Take your pick, and have another glass.
R.H. COUTIER BRUT ROSÉ NV
Yet another family with deep, deep roots in Champagne (since 1619!), the Coutier's rosé is profoundly flavored, precise, complex and a pure pleasure to drink.
FLORENCE DUCHÊNE BRUT RESERVE NV (PCC EXCLUSIVE)
Florence raises her wines from "ground to glass" on her family's small domaine in the heart of Champagne. Enchanting and beautifully focused, this wine is available only at PCC!