Community Grant Award
This article was originally published in June 2016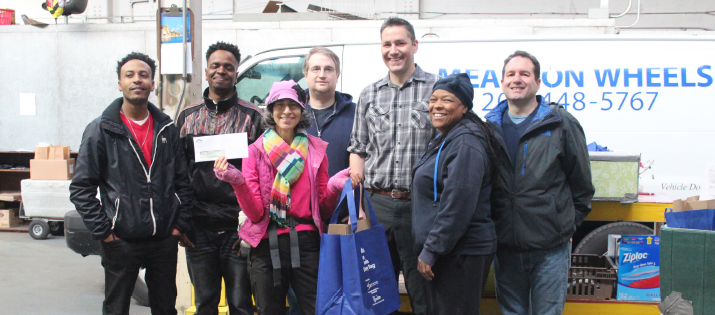 And the award goes to…
We're excited to announce that our second Community Grant of 2016 has been awarded to Senior Services' Meals on Wheels program.
This nonprofit organization delivers nutritionally balanced meals and local produce to 2,200 individuals in King County and provides educational home visits. They enable home-bound persons age 60 or older to eat well and remain independent without having to grocery shop or worry about the nutritional value of their food. The meals are prepared with the special dietary needs of seniors in mind.
For the past 10 years, Meals on Wheels has used heavy, plastic-insulated containers to keep entrees frozen. These insulated containers are in need of replacement. Our grant will cover the cost for a local seamstress to make new insulated fabric ice chests that will be much lighter and more efficient. These new food chests will expedite delivery and allow more time for education and interaction with Meals on Wheels' clients.