A field guide to olives
This article was originally published in June 2016
The range of flavors and textures available in the world of olives is remarkable and well worth discovering. From the mild Castelvetrano to a complex dry-cured variety from Greece, these nine olives deserve room in your fridge.
---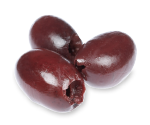 Kalamata
A dark, almond-shaped olive with a smooth texture and an intense flavor with notable saltiness and a bitter edge. They're a classic ingredient in Greek salads and many tapenades.
---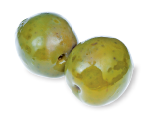 Castelvetrano
This Sicilian variety is among the fattest olives around, and they have a buttery richness that makes them a standout. They need nothing more than a dish of Marcona almonds served alongside.
---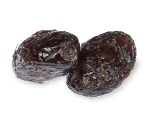 Dry-cured Thassos
Large, black and wrinkly, they look a bit like small prunes. These olives are cured on the tree, then finished on a bed of salt. They're succulent and meaty, with a complex, fruity flavor.
---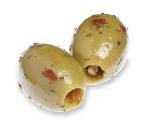 Olives of Love
These large Sicilian green olives are marinated in extra virgin olive oil, garlic, oregano, red chili pepper, dill and marjoram; they're perfect for antipasto platters. Find them in our bulk antipasti bar.
---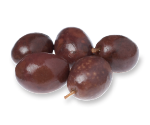 Niçoise
These small French black olives are more commonly used in cooking than as a snack. Along with tuna, hard-boiled eggs and capers, they're an essential ingredient in Salade Niçoise.
---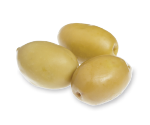 Picholine
A firm, torpedo-shaped French olive with herbal overtones and a clean finish, these pair well with sharp aged cheeses (try Manchego). They hold their texture well when cooked.
---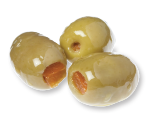 Pimento-stuffed
Plenty of kids think some olives grow with little red centers, but of course it's really a tiny, sweet red pepper. They're fun for martini garnishes or chopped into sandwich spreads.
---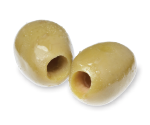 Cerignola
Mild and earthy, these fat Italian olives are well-suited to many salads or serving as part of an antipasto platter. They're a great counterpoint to sweet roasted peppers.
---
Black olives
A ubiquitous topping for pizzas and an easy choice for spaghetti alla puttanesca, perhaps the most traditional use in America is to eat them in sets of five, straight from your fingertips.