Sweet finds for February
This article was originally published in February 2016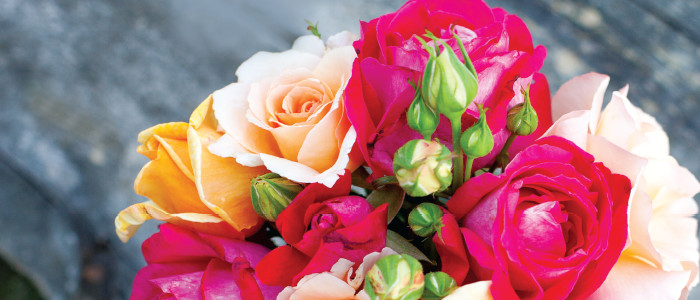 Rainforest-friendly roses
Pick up a dozen or half dozen roses for your special someone. Our roses are Rainforest Alliance Certified, which means they were responsibly grown to protect ecosystems and wildlife habitats, conserve water and soil, and promote the safety and well-being of workers and surrounding communities. You'll find other floral options at PCC too, including beautiful bouquets, bulb gardens and heart-shaped topiaries.
Chocolate, chocolate, chocolate
Celebrate Valentine's Day or any day with special filled cupcakes from the PCC Bakery. Chocolate Mousse — our seasonal cupcake for February — features chocolate cake filled with chocolate mousse. It's topped with a swirl of pink vanilla frosting and is one hundred percent vegan. We also have our Boston Cream cupcake, made with vanilla cake, filled with Boston cream and dipped in a chocolate glaze. Buy them individually or in a two-pack.
You'll also find an assortment of locally crafted chocolates, including caramels, candy bars and other confections from Theo Chocolate, Fran's Chocolates and Seattle Chocolates.
Craft events for kiddos
Join us for a morning of crafting where kids 12 and younger can create Valentine gifts for their family and friends. PCC will provide crafting materials and a healthy snack to fuel creativity. The events will be held on Saturday, February 13 at the following locations and times: