Local, mighty and made from scratch
This article was originally published in February 2016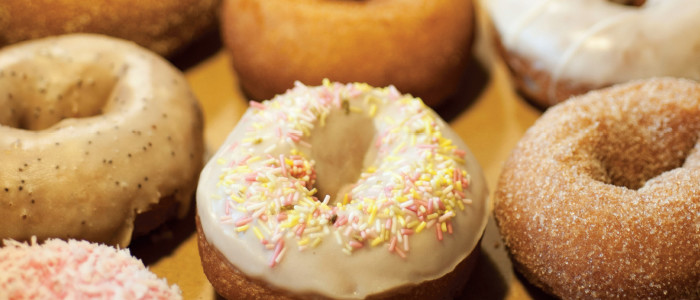 A year after selling their first donut at Seattle's University District Street Fair in 2000, Mighty-O Donuts went wholesale, delivering their donuts to neighborhood coffee shops and retailers in a 1967 Dodge A100 van. These days their operations have grown to include three retail shops in Wallingford, Ballard and Capitol Hill, respectively. But their signature recipe for organic, vegan donuts remains the same. Mighty-O makes all their own donut mixes and glazes from scratch using certified organic ingredients.
They also share a strong commitment to sustainability and strive to create zero waste. Their flour bags are converted into compost trash bags, and rather than throwing out leftover donuts, they donate extras to nonprofits such as Northwest Harvest and Seattle Children's.
You'll always find a rotating selection of fresh Mighty-O Donuts in the bakery case at your local PCC, including seasonal cake donuts and their bite-size Mini O's.