Seasonal sips
This article was originally published in November 2015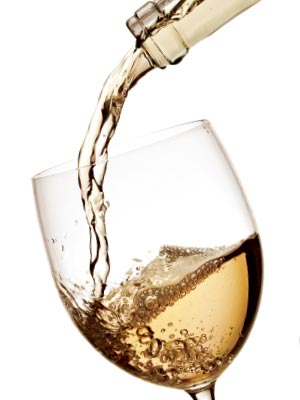 Whether you're talking turkey or thinking in terms of cutting-edge cuisine, a great wine, beer or cider pairing is the ticket to rounding out your repast with an extra dimension of deliciousness.
With a diverse array of flavors to consider, and often a variety of palates to please, Thanksgiving dinner calls for beverages that play well with a kaleidoscope of flavors and are easily enjoyed by a wide audience.
These selections include both year-round favorites and a few long-awaited seasonal offerings, and were chosen for their combination of easy drinkability and great affordability.
Cleto Chiarli Lambrusco "Vecchia Modena"
That's right, Lambrusco. A touch earthy, fresh, effervescent and dry, it's bursting with the essence of just-picked fruit. This "vivace" red is an exuberant joy with great food, family and friends.
Antech Blanquette de Limoux
Like an old friend or a favorite recipe, some wines are so good they become traditions. This crisp, generous, elegant sparkling wine merits a perennial place at the table.
Cooper Hill pinot noir
One of the tastiest pinot values on the left coast! This biodynamically grown beauty serves up perfectly ripe, cherry-toned aromas and flavors, infused with pure Willamette Valley character.
Già Langhe Rosso
We think of this as Piedmont's answer to Beaujolais. Nebbiolo, barbera and dolcetto are blended soon after harvest to accentuate freshness in a savory, expressive alliance. Sold in 1-liter bottles, it's perfect for sharing with friends. Arriving early November.
Pastoral Cellars "Woodlark" Riesling
This wine reminds us of its German cousin, with its graceful balance and flavors of perfectly ripe, slightly tangy stone fruit. It's perfect with just about everything, in any season!
Hightower Cellars "Murray" rosé
Made with 100 percent Red Mountain Syrah, this gorgeous wine offers brilliant, racy flavors of wild strawberry and cool stones with incredible verve and style.
Way Out West "Roosevelt Red," Chardonnay or Viognier-Roussanne-Marsanne
These PCC-exclusive wines are a delicious celebration of the combined forces of nature and human ingenuity that give us Washington wine.
Bonny Doon ¿Querry? cider
A blend of apple, pear and quince, this French-style cider is crisp and dry. It's an excellent pairing for charcuterie, cheese and poultry.
Pfriem Winter Ale
A warming welcome to the dark side of the calendar, this heady interplay of malt and hops highlights flavors of toasted nuts, citrus zest and evergreen-tinged hops. A good reason to love winter!
Saison Dupont "Avec les Bons Voeux"
Ritual, habit or tradition? Whatever the case, bottles of this stupendous beer occupy a regular presence at our holiday celebrations. Think delicate richness, understated assertiveness and overwhelming nuance.
Local products
In the mercantile department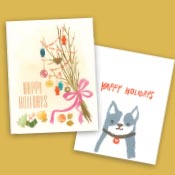 Send season's greetingsFrom whimsical designs to classic artwork, our boxed holiday cards provide stylish options to offer up your season's greetings. You'll find an assortment of gorgeous options from local artists, including exclusive cards from Seattle-based Driscoll Design as well as Egg Press out of Portland, Ore.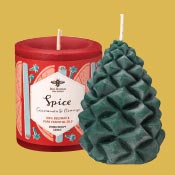 Light up the holidaysShare the soft, warm glow of candlelight with seasonal items from Seattle-based Big Dipper Wax Works. Their candles are handcrafted from 100 percent pure beeswax and have a long-lasting burn. Choose from intricately sculpted candles in the shape of pinecones and ornaments, as well as aromatherapy pillars that are specially scented with pure essential oils and dyed for the holidays.