Terrific tofu
This article was originally published in September 2015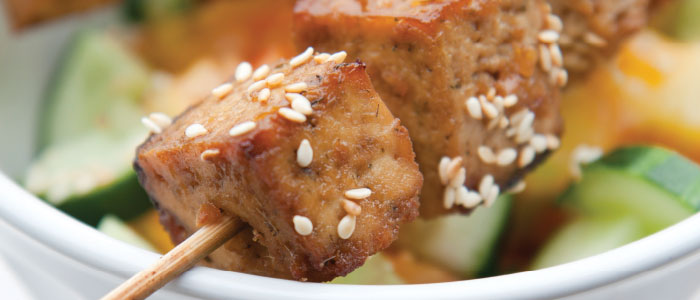 A pioneer in the U.S tofu market, Luke Lukoskie of Island Spring Organics started crafting protein-rich tofu on Vashon Island in 1976. What started out as a small venture in a 14-square-foot shed has today turned into a full-scale operation that produces more than one million pounds of organic tofu a year.
PCC has enjoyed a relationship with Island Spring for more than 30 years; these days, you'll find a selection of firm, extra-firm, steamed and silken options in our stores. The PCC Deli uses Island Spring's product exclusively in its dishes.
3 to try from the PCC Deli
---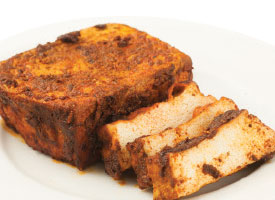 Tandoori Tofu
This marinated tofu is coated with a mixture of spices inspired by the aromatics of India and roasted in sesame oil to develop a flavorful crust. Enjoy all on its own or pair with rice and veggies.
---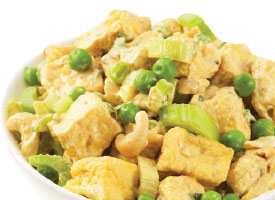 Curried Tofu Cashew Salad
Similar to chicken salad, this dish features roasted tofu tossed in a creamy yellow curry dressing along with celery, peas and toasted cashews. It's fantastic enveloped in a pita or wrapped in lettuce leaves.
---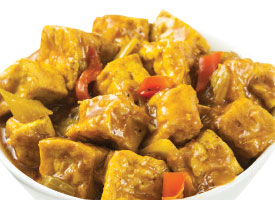 Tofu in the hot bar*
Stop by the hot bar for a rotating selection of seasonal dishes. While the menu varies, you'll always find at least one dish featuring tofu, such as:
Tofu Scramble, Steph's Tofu Rama, Orange Cashew Tofu, Mango Curry Tofu, or Buffalo Tofu.
*Not available at Kirkland PCC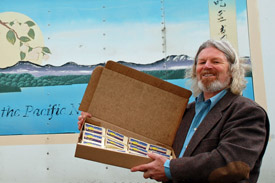 Video: Island Spring Organics
Take a tour of Island Spring Organics in our Meet Our Producers video.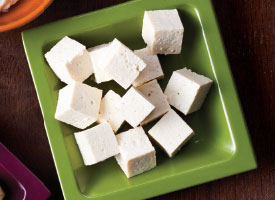 Quick Cooks: Tofu
Discover which tofu is best for different preparations and learn how to whip up a simple marinade for extra flavor.