Flower power
This article was originally published in September 2015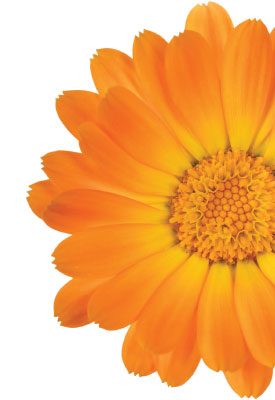 Since the 12th century, calendula has been used medicinally to heal wounds and soothe damaged skin. This golden-orange flower — also known as "pot marigold" — is in the same family as daisies and chrysanthemums.
Its petals contain a complex array of phytonutrients as well as antioxidants that when applied topically to the skin can reduce inflammation and help heal burns, bruises and cuts, possibly by increasing blood flow and oxygen to the affected area, which in turn helps the body grow new tissue. Calendula also helps to fight any minor infections caused by lacerations or abrasions.
At PCC, you'll find products containing calendula from locally based companies who grow and harvest their own calendula flowers. The oil from these mighty flowers is extracted and then added to tinctures, balms and salves to create body care products that soothe and restore. Here's a glimpse at what you'll find in our stores.
---
Bodyceuticals Calendula Skincare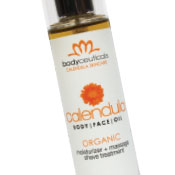 Located in Carnation, Wash., Bodyceuticals was founded by Angelique Saffle, who wanted to focus specifically on using the calendula flower in body care. She and her team run a certified organic farm and apiary, using many of their own ingredients to create a full line of organic skin care products, including body moisturizers, toners and facial creams.
Products to try:
Bodyceuticals' Organic Calendula Oil deeply penetrates, helping support skin that is dry, cracked and sensitive and has eczema or psoriasis-like symptoms. It absorbs quickly and leaves the skin feeling soft and healthy.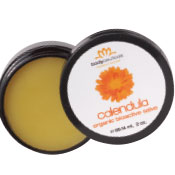 Their Organic Calendula Salve contains calendula oil plus fresh beeswax from the Bodyceuticals apiary. Great for outdoor enthusiasts, it helps soothe tired, blistered feet; rashes; chafing; and insect bites. Use it every day for dry hands, knees and heels; sunburn; tattoo care; and nail and cuticle care.
---
Moon Valley Organics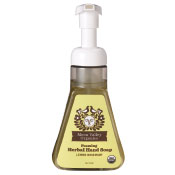 Located in Deming, Wash., Moon Valley Organics operates a certified organic, biodynamic farm where owners Kim Denend and Aaron Otto grow many of the herbs used in their products, including 9,000 calendula plants. They offer an array of lotion bars, hand soaps, lip balms and medicinal salves.
Products to try:
Moon Valley's Foaming Herbal Hand Soap is perfect for oft-washed hands. It combines calendula with the healing and soothing powers of comfrey to gently, thoroughly cleanse and moisturize hands. Find it in scents such as Mint Lavender and Grapefruit Thyme.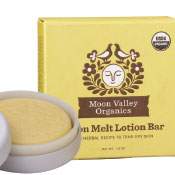 One of Moon Valley's signature products, the Moon Melt Lotion Bar also uses the combo of calendula and comfrey, along with beeswax, to soothe and restore dry, chapped skin and naturally seal in moisture. It comes in scents such as Lemon Vanilla and Bergamot Geranium.