What's in store for June
This article was originally published in June 2015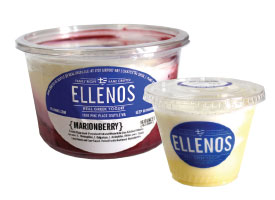 Local Greek yogurt
In the dairy case
Handcrafted in the heart of Georgetown, Ellenos Real Greek Yogurt is made in small batches from locally sourced milk and live and active probiotic cultures, using a special family recipe. Fresh, thick and creamy, it's available in eight-ounce containers at PCC, in flavors like Lemon Curd, Marionberry, Muesli and a rotating seasonal flavor, such as Mango (stay tuned for Cherry in July). Additionally, this delectable yogurt is now available in bulk at Edmonds PCC. Choose from eight different flavors, with scoops available in half pints, pints and quarts.
---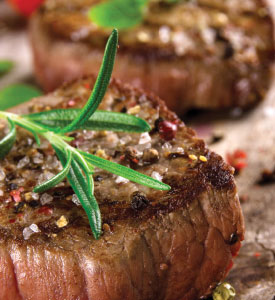 Sunfed Ranch Beef
In the meat case
As we move into grilling season, we're proud to introduce a new line of 100 percent grass-fed beef. SunFed Ranch was founded by three ranching families rooted in the foothills of California's Sacramento Valley and the rangeland of Oregon's Klamath Basin. Today, they partner with other family ranchers to raise grass-fed beef using sustainable methods that result in rich-tasting, deeply flavored steaks, roasts and burgers that are unexpectedly lean thanks to the cattle's pasture diet. The cattle graze on meadows of clover and legumes in summer; in winter, they're rotated to Central Valley pastures where oak woodlands and native grasses flourish in winter rain. They're never fed growth-promoting hormones or steroids. You'll find a full range of cuts for SunFed Ranch Natural Grass Fed and SunFed Ranch Organic Grass Fed beef in our stores.
---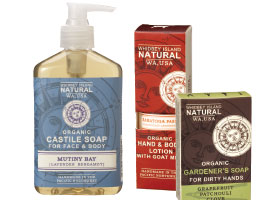 Whidbey Island Naturals
In health and body care
Locally produced on Whidbey Island, this line of soaps, lotions and salves uses a special blend of natural and essential oils and organic ingredients to soothe and restore your skin. Both Organic Castile Soap with Goat Milk (available in bar and liquid form) and Organic Hand & Body Lotion with Goat Milk feature scents named after geographical locations special to Whidbey Island. Look for Mutiny Bay (lavender and bergamot); Saratoga Passage (lemongrass, lavender and clove); and Admiralty
Strait (tropical lemon verbena), among others.