A bouquet of rosés
This article was originally published in June 2015
While rosés are delicious all year, there's something especially appealing about them as the season shifts toward summer. Dry, refreshing and full of bright fruit flavor, they pair beautifully with the foods we're reaching for — fresh salmon, crisp greens and the earliest berries.
---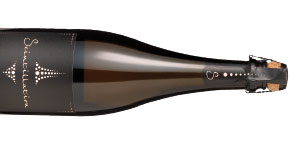 Syncline "Scintillation" Blanc de Noirs
The vineyard sits directly on the crest of the Cascade Mountains on a 1,000-foot bluff overlooking the Columbia River Gorge. It's a unique environment where marine, desert and alpine climates intersect to provide weather patterns perfect for distinctive wines. The beautifully pale peachy-rose color is an overture to seductive aromas of bright, just-ripe cherries and wild strawberries.
---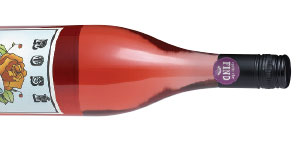 Quady North Rosé of Counoise
The counoise ("coon-wahz") grape is one of the unsung heroes of Rhône reds and Provençal rosés. The Applegate Valley on the southern edge of Oregon suits it just fine, as the contents of this bottle will attest. Joining forces with syrah, it delivers rosehips, wild strawberries, a suggestion of pomegranate and peach and a splash of pink grapefruit, while remaining dry and bursting with freshness. It's a PCC exclusive; look for its purple "Quite the Find" sticker.
---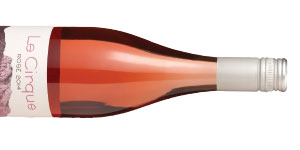 Vignerons de Tautavel Vingrau "Le Cirque" Rosé Côtes Catalanes
A cool breeze from the Mediterranean coast wafts notes of resinous garrigues and salt air as a prelude to crisp fruit aromas of Bing cherries, blood orange and a streak of citrus pith. That provocation to drink segues to a magic carpet of just-ripe, tangy citrus and cherry flavors, wrapped around sun-warmed stones, accented with notes of white pepper and spice. A seductive, have-another-glass kind of rosé that blends grenache, grenache gris and syrah.
---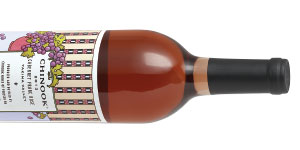 Chinook Cabernet Franc rosé
We try to avoid the words "better" or "best" — so let's just say that this wine is perennially among those lovely things that always make us smile. As much a harbinger of Northwest summer as returning salmon and fresh berries, this luscious Yakima Valley wine is bursting with aromas and flavors of perfectly ripe strawberries and cherries. This classic dry rosé is a Washington summer favorite, made each year from nothing but cabernet franc fruit.
---
La Valentina Cerasuolo d'Abruzzo Rosato
The name of this wine, "Cerasuolo," is derived from the Italian expression for its vibrant cherry-red color. Its clean, intense, bouquet has delicately floral hints of rose petals, which develop into fruit aromas of cherry, pomegranate and wild strawberries, a lovely reminder of its sun-filled, central Italian origins. Its flavors are elegant, fresh and wonderfully persistent, enhanced with a vibrant acidity, very low tannins and underlining earthy notes such as tobacco and licorice.