What's in store
This article was originally published in March 2015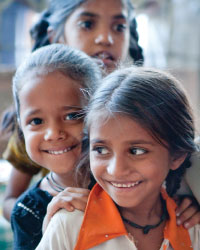 Vitamin Angels
For the seventh consecutive year, PCC is partnering with the nonprofit Vitamin Angels. This year, Vitamin Angels is working to reach 40 million children around the globe with the vital nutrients needed for good health. Throughout March, PCC will donate 25 cents for every bottle of PCC brand vitamins or supplements sold. To learn more, visit vitaminangels.org. All PCC vitamins and supplements will be 20 percent off from March 1 to March 31.
Kosher for Passover Sale
Sunday, March 22 8 a.m. to 1 p.m.
In cooperation with the Va'ad HaRabanim of Greater Seattle, PCC hosts a Passover sale of certified kosher foods at our Seward Park store. Cooking essentials — including sweeteners, oils, spices and grains — will be available in our bulk department. Additionally, both Seward Park and View Ridge locations will offer a limited range of prepackaged bulk items, packed under the supervision of the Seattle Va'ad, beginning March 22 and continuing through Passover.
Taste Washington Wine Month
Our wine departments are wild for Washington, and throughout
the month of March, we'll be focusing on homegrown wines, with tastings, specials and abundant local choices. As always, our selection focuses on small producers and family operations and includes numerous exclusives. Check out new releases for our popular Dusted Valley "40 Days" and "40 Nights" wines, as well as a new Ahtanum Ridge "Double R" Rhône-style red.
You'll also find our special blends from Powers Winery and Chinook Wines that benefit PCC Farmland Trust and Long Live the Kings, respectively. Thanks to the donation program offered
by these two wineries, you can not only taste Washington but help preserve Washington's farmland and watershed.
Easter goodies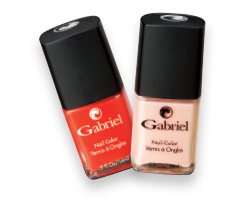 Gabriel nail color
Brighten up for spring with a cheerful hit of color on fingertips and toes. All colors are free of formaldehyde, toluene and phthalate, while providing tough, long-lasting polish. The single colors or three-packs are a fun, non-sugary basket treat.
---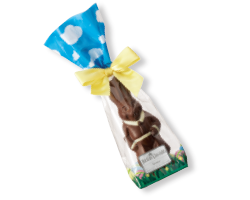 Chocolate bunnies
From realistic rabbits to chubby goofballs, we've got the perfect bunny for your basket. You'll find a variety of shapes, sizes and chocolate types, plus every bunny is Fair Trade. Seeking something non-chocolate? Check out Little Rae's marshmallow chicks, dyed with plant-based colors.
---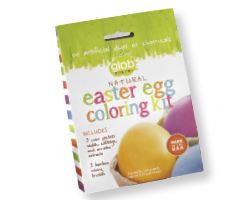 Glob Easter Egg Coloring Kits
The colors in this natural dye kit are created from cabbage, annatto and radish. Blend the colors for a range of tones, and experiment with the included instructions and bamboo brushes for lovely print patterns.
---
Big Dipper Wax Works Citrus Grove Candles
These local beeswax candles combine a citrus fragrance with an herbal contrast — choose from Mandarin Lavender, Meyer Lemon Thyme or Pomelo Cypress. The decorative tins are perfect for teen Easter baskets, while the glasses make lovely gifts.
---
Easter Fun: Saturday, March 28
Our Edmonds, Fremont, Greenlake Aurora, Greenlake Village, Redmond and West Seattle locations will host Easter craft parties that include healthy snacks and a visit from the Easter bunny; the parties are free for kids 12 and under. At Issaquah, you'll find our annual Easter Egg Scramble.