Skin care inside & out
This article was originally published in March 2015
Wind, rain and those rare-but-beloved sunbreaks can wreak serious havoc on facial skin during this chilly, blustery month. If you start soothing irritated skin now, your complexion will be in great shape when you're ready to peel off your heavy scarf for the year.
---
Care for the cozy
If you tend to hibernate through the chilly months, you've been exposing your skin to very low humidity thanks to central heating; that goes doubly if you toast yourself by a wood stove.
Minimize the hot water
Hot showers warm you to the bone, but they don't help your skin. Keep showers brief, don't scrub too vigorously, and pat yourself barely dry before applying moisturizer.
Change up your moisturizer
Dry air requires enrichment to counteract, so step up to something richer than what you use the rest of the year. Look for light, non-clogging oils like avocado and primrose, plus humectants like glycerin.
---
Protect against the elements
Spending time outdoors on sunny ski slopes, snowshoeing along windy ridges or just keeping to your running regimen?
Beware the glare
Make sunscreen an automatic part of your "dressing in layers" process. Our sunscreens are free of parabens and petroleum-based ingredients; zinc oxide provides a mineral-based barrier.
Pucker up
The hardest part of caring for your lips is remembering to use lip balm. Lips have such a thin layer of skin, they're always losing moisture; wind and dry air just make it worse. Instead of licking your lips, reapply that balm!
---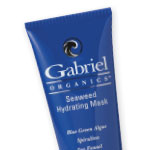 Gabriel Organics Seaweed Hydrating Mask
Smooth on this jelly-like mask and sink into a warm tub. Its mix of aloe vera, glycerin, seaweed and plant extracts, along with a touch of vitamin E, provides seriously soothing relief for dry skin. Designed for sensitive skin, it will help seal in and retain moisture without artificial colors or fragrance
---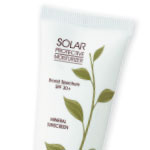 Devita Solar Protective Moisturizer SPF 30
It's easy to get a bad burn if you're enjoying the end of the annual snowfall, but this extremely lightweight moisturizer is here to help. Aloe and grapeseed extracts, plus triglycerides from coconut oil, work together to minimize wind burn, while zinc oxide provides broad spectrum protection from the sun.
---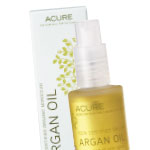 Acure 100% Certified Organic Argan Oil
If the end of the winter season has your cheeks, forehead, elbows or hands in a bad state, try this simple soothing oil for healing and relief. Just a few drops at a time, either on their own or blended with your regular moisturizer, can work wonders to smooth away cracks or roughness.
---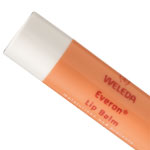 Weleda Everon Lip Balm
Whether the cause is hiking to the top of windy ridges or too many hours of reading by the fire, chapped lips are easier to prevent than repair. This comforting lip balm includes organic jojoba seed oil and shea butter, plus protective beeswax and rose wax. Its oversized tube provides enough balm to encourage you to reapply as frequently as your remember.