What's in store for November
This article was originally published in November 2011
A sampling of the thousands of all-natural items you'll find at your neighborhood PCC. Also explore the newest products to grace our shelves.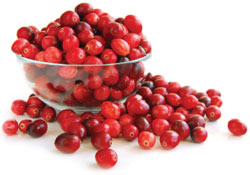 In produce


Perfectly tart, local cranberries

Perhaps it's fitting that cranberries reach peak plumpness when the wind blows brisk: These ruby red gems set dishes aglow with their simple beauty and perk up flavors with their tangy, tart taste. Our organic cranberries are grown and packed by the Coquille Indian Tribe on its traditional land along the southern Oregon coast near Coos Bay. The tribe grows cranberries as part of its program of self-sufficiency.

When using fresh cranberries, look for bright, plump berries; discard those that are discolored or shriveled. Try our recipes for Homemade Northwest Cranberry Mustard and Maple Cranberry Crème Brûlée.
---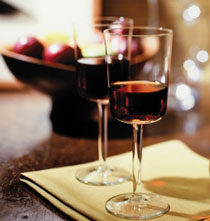 In the wine department


A toast to Beaujolais

Beaujolais is one of France's most distinctively brilliant — and misunderstood — wines. Characterized by the bright, vibrant energy of freshly picked berries and a cool, underlying minerality, it's wine that needs to be enjoyed to be understood. While the nouveaux incarnations of Beaujolais often are festive, if unremarkable, the wines of small, independent growers like Pierre Chermette and Domaine Dupeuble are enchanting exceptions. They're expressions of pure Beaujolais character, offering bright, taut flavors of tangy, fresh berry and pomegranate fruit with a subtle creaminess and a core of granitic terroir.

These are the wines you'll find at PCC, arriving the third week in November. Delicious year-round, they're perfect companions to holiday celebrations.
Find more featured wines »
---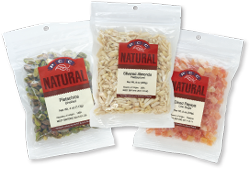 In the grocery aisles


Dried fruit and nuts for the holiday season

Choose from a variety of freshly packed, ready-to-go PCC dried fruit and nuts. From slivered almonds, macadamia nuts and pistachios to dried, organic apricots, dates, cherries, mangoes and figs, you'll find what you need for holiday gatherings and your favorite seasonal recipes.

Try our Dried Fruit and Toasted Nut Mix — a colorful combination perfect for holiday entertaining or a homemade gift.