Pack a picnic
This article was originally published in July 2011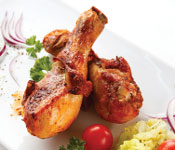 1. Pick a protein
Chicken Rotisserie Chicken — Free-range birds from Draper Valley Farms in Mt. Vernon, Wash. are tossed in either our apple juice marinade or balsamic herb rub, then slow roasted to perfection. Also try: Grilled Chicken Breast or Spicy Chicken Thighs.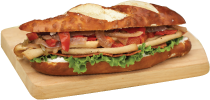 Sandwiches Pretzel Grinders — A true deli sub with a twist, the Italian Grinder features ham, salami and cheese on a tasty pretzel roll, while the Smart Grinder combines Smart Bacon and Tofurky with sautéed peppers and onions. Also try: We always have a rotating selection of fresh-made sandwiches and paninis.
Vegetarian Spicy Tofu and Spelt — Organic tofu from locally based Island Spring Organics is simmered in a spicy Asian sauce and added to organic spelt berries and shredded vegetables. Also try: Perfect Protein Salad or Southeast Asian Tempeh.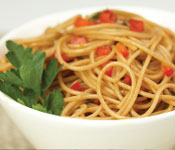 2. Select sides
Vegetable Salads Kaleidoscope Salad — Brilliantly colored, this salad is full of vitamins and minerals, thanks to golden beets, cucumbers and carrots, and makes a fantastic side dish. Also try: Broccoli Waldorf or Artichoke Salad.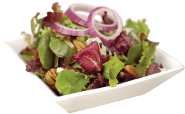 Green Salads Wild Greens & Gorgonzola — Organic spring mix, dried cranberries, Gorgonzola cheese and our bakery's very own Spicy Maple Pecans (they're simmered in organic maple syrup until crystallized) combine for a delicious to-go salad. Also try: Casa Salad or Greek Salad.
Pasta Salads Asian Capellini — One of our most popular salads, this dish features thin noodles lightly infused with tamari and sesame. Also try: Roasted Tomato Pasta (with sheep or goat milk feta) or Pesto Tortellini.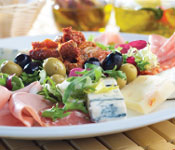 3. Add accompaniments
Antipasto Olives — Find the perfect mixture of domestic and imported, traditional and marinated olives in our bulk olive bar. Also choose from a seasonally rotating menu of antipasto to round out your spread.
Breads Volkhorn — A new take on Old World bread, this German-style loaf is moist and slightly sweet, bursting with a nutritious blend of wheat, rye, corn and seeds. PCC Bread is freshly baked by The Essential Baking Co. in Seattle.
Also try: Multigrain Baguette or Rosemary-Garlic Loaf.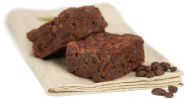 Dessert Brownies — Freshly baked from scratch in-house, our brownies are available in Triple Threat Chocolate, Vegan, and in packs like Chocolate Chip, Mocha Chip or Walnut. Also try: 4-pack Cupcakes; 12-pack Mini Cupcakes; and Cookies, with vegan and wheat-free options.