What to do in July
by Lydia Cox
This article was originally published in July 2011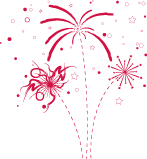 Get out and play! Northwesterners long have kidded that summer actually starts on July 5. So here's to long, sun-soaked days, warm nights and a chance to bask in the natural beauty that surrounds us. Let the true celebrating commence!
Join the parade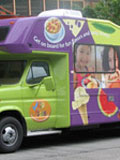 Look for the PCC Kid Picks Mobile in two community parades as part of Seafair. We'll be handing out treats along the way! The West Seattle Grand Parade takes place on Saturday, July 23 at 11 a.m. The parade begins at S.W. Lander St. and California Ave. S.W., and runs south along California Avenue to S.W. Edmunds St. in the West Seattle Junction. The Greenwood Seafair Parade takes place on Wednesday, July 27 at 6 p.m. The parade runs along Greenwood Ave., from N. 105th St. to N. 85th St., turns west at 85th and continues to 6th Ave. N.W.
Fly a kite
Join PCC and the Kid Picks Mobile at the ninth annual KiteFest and enjoy a day of fun for the whole family. Build and fly kites, explore the Family Wellness Village of Vendors and more. It takes place Saturday, July 30 from 11 a.m. to 5 p.m. on Kite Hill in Magnuson Park, 7400 Sand Point Way N.E., Seattle.
Brighten up burgers
Move beyond your basic lettuce and tomato and get creative with your burger toppings. Go Greek by adding feta cheese, olives, tomatoes and onions; head to the Big Easy by sprinkling your patty with Cajun seasoning and layering with pepper jack, tomatoes, green onions and chiles; or say "aloha" with pineapple, bacon, mozzarella and a few coconut shreds. Or try one of our other ground meats such as pork or turkey.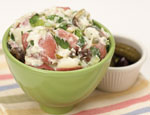 Feast on the Fourth
The PCC Deli is filled with our favorite salads for Fourth of July festivities. Grab a quart of our Red, White and Black Baked Beans — we take organic kidney, cannellini and black beans and slow roast them to perfection. You'll also find Independence Day classics such as California Potato Salad, Macaroni Salad and Collard Slaw made with all-natural, organic ingredients that are the perfect complement to your pre-fireworks spread.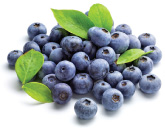 Coming into season
Northwest cherries (get them while they last — they'll be gone by the second week of August), blueberries, beets, bok choy, cucumbers, eggplant, Walla Walla onions, peaches, green beans and cabbage. Learn more about the growing seasons for local, organic produce in our Seasonal Produce Chart.
Last chance for Northwest raspberries and local asparagus.