Take a cooking class this spring
This article was originally published in March 2019
The idea of spring is teasing us, but with plenty of gray days on the horizon, it still seems oh-so elusive. Cozy up and cook after a day in the drizzle — biscuits, gnocchi, toast, hand pies, bagels, pretzels, cakes and cookies are sure to do the trick! PCC Cooks has rolled out a new season of classes to get you through these transitional times with fresh recipes and skills. Discover 50 different options — from cheesemaking to Mediterranean meals — on our PCC Cooks page.
Meet the instructor: Laurie Pfalzer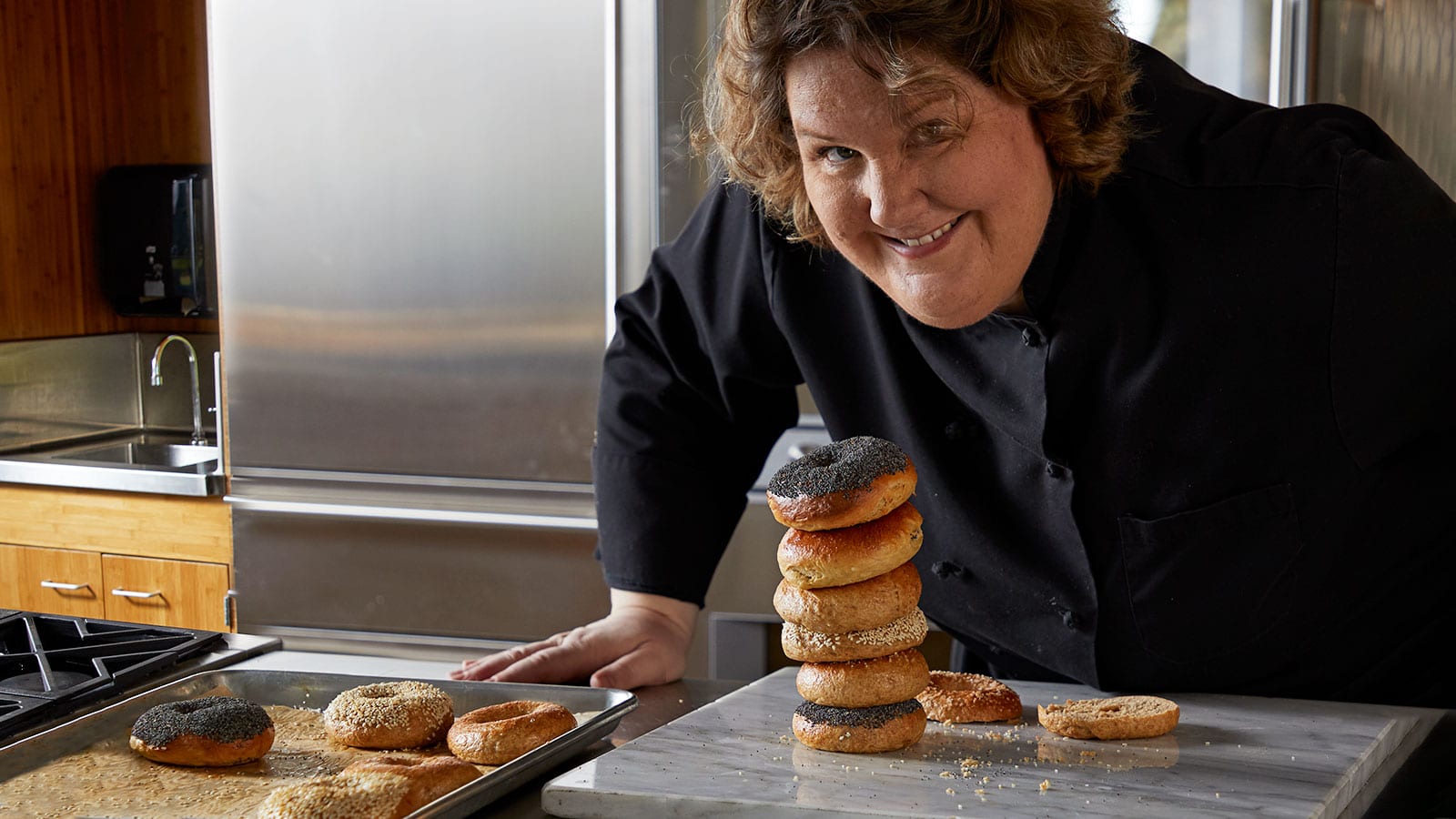 Sweet dreams really do come true. PCC Cooks instructor Laurie Pfalzer's love of baking is rooted in memories of her mother, a passionate home baker who planted the seeds for Laurie's future.
After years in the legal field, Laurie decided to follow her heart — it led her straight to the Culinary Institute of America where she put her lifelong relationship with baking to work. A stint at King Arthur Flour Bakery in Vermont helped her hone her craft before returning to the Pacific Northwest where she continued her pursuit of the perfect pastry.
Her homecoming brought her to Salish Lodge and, soon after, she dove headlong into her true passion — teaching home chefs. In 2010, Laurie started her culinary education business, Pastry Craft, and joined the PCC Cooks team where she's been spreading the joy of handcrafted baked goods ever since.
Today, you'll find her whipping up fruit-centric pastries — her favorite — and demystifying the art of pastry making, not only in the classroom, but in her first cookbook, which is being published by Seattle's own Sasquatch Books in 2020.
LAURIE'S UPCOMING CLASSES:
Homemade Bagels and Pretzels
Pick up tips and skills to get the classic chew you crave from bagels and pretzels with an array of recipes.
Savory Hand Pies and Tarts
Discover the traditions of Cornish and Irish pasties with techniques to craft flaky pie dough and off-the-cuff filling recipes.
---
Comforting class picks
Explore our full lineup of spring classes on our PCC Cooks page, where you can search by diet, instructor, location and more.
Southern Biscuit Workshop
with Marianna Stepniewski
Perfect a famed Southern staple and get tips on how to avoid common baking pitfalls.
Toast to Toasts!
with Jennifer Reyes
Learn how to elevate humble bread to elegant hors d'oeuvre status and mix mini cocktails to pair.
Gnocchi Workshop
with Iole Aguero
Make the dough, shape each bite by hand, cook the gnocchi and enjoy these little dumplings three ways!
Sweet Shoppe Surprise
with Thanh Tang
No gluten, no problem. Enjoy creating some tantalizing gluten-free treats with an expert pastry chef.