Hello, Halibut
This article was originally published in April 2017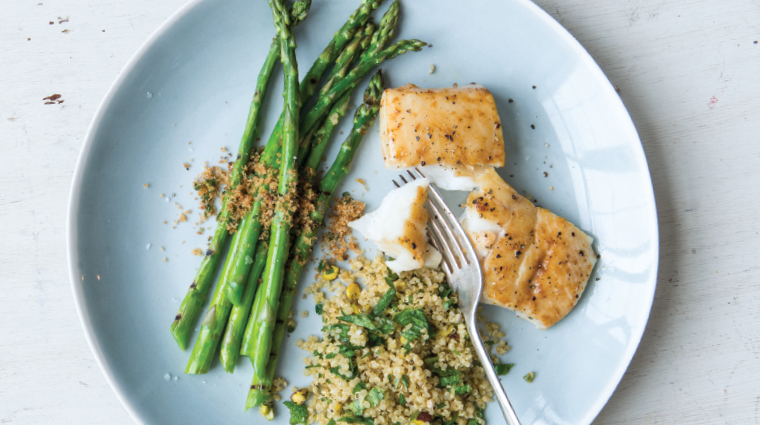 Nothing ushers in spring for seafood lovers like fresh Alaska halibut, known as the "steak of seafood." Its snow-white flesh is meaty but tender, with a delicate flavor that comes to life whether you poach, bake, broil or grill it. While it's a perfect host to all kinds of spices, sauces and garnishes, even the simplest preparation — just a little lemon zest and pepper — is a true luxury.
FISH FACTS
Wild, sustainable
PCC's wild halibut arrives to us fresh from the chilly waters off the coast of southeastern Alaska, where the small-boat fishermen use longlines, a fishing method that minimizes habitat damage and accidental catch. These fishermen take extra care with the fish, which results in the top-quality halibut fillets and steaks you'll find in our seafood departments.
In season
Halibut is in-store fresh from March through mid-November, and frozen year-round.
Good for you
A naturally lean fish, halibut is low in calories and fat, high in protein, and a good source of other nutrients essential to good health.
Cooking tip
Halibut dries out if overcooked, so keep a close watch no matter what cooking method you use. When the fish flakes with a fork, it's done!
Explore seven fantastic recipes for halibut, including our simple Lemon Pepper Halibut, and try Oven-fried Halibut for a healthier version of fish and chips. Get recipes »