Surprising spice blends
This article was originally published in January 2017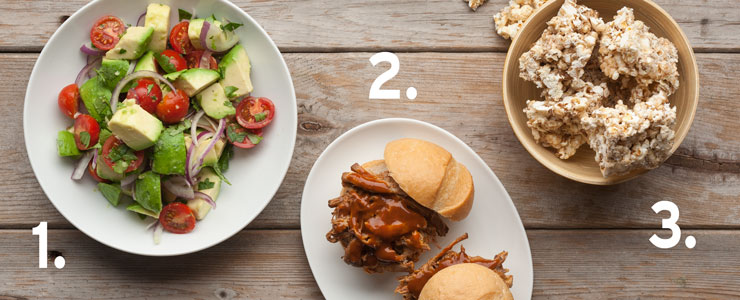 Think outside the jar when it comes to spice blends. Sure, pumpkin pie spice has an obvious use, but that classic combination can be incorporated into a savory braised dish. Since spices age fairly quickly, discovering new purposes for the ones you have on hand ensures they'll be used up before they get tossed.
This multipurpose blend is generally used on tacos, burritos or enchiladas, but its mix of pungent cumin and tangy Mexican oregano make it terrific on salads, too. This avocado salad is rich and creamy thanks to its main ingredient — and its simple vinaigrette makes it wonderfully flavorful.
Cinnamon, allspice, ginger and cloves are frequently found in Caribbean savory cooking — not necessarily all together, but it's remarkable how well they work in this recipe. You can use your slow cooker or braise the pork in the oven, then serve as sandwiches or alongside beans, rice and plantains.
Seasoning popcorn with garam masala is an idea that's been around for a while. We kick it up a level in this slightly savory, slightly sweet and supremely crunchy treat. These are easy to pack up and take on the road, too.