Northwest raised
This article was originally published in April 2016
]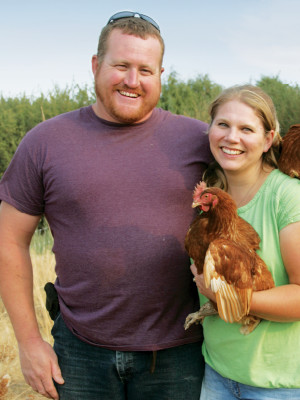 Eggs don't belong in just one basket.
Eggs have been making headlines for the last year as a string of massive restaurant chains tout their evolving shifts toward cage-free sources. We went completely cage-free more than 15 years ago, and since then have been partnering with regional farms to emphasize organic certification, local sourcing and pastured hens.
Currently, 16 of the egg brands we carry are from Washington family farms, including Misty Meadows Farm in Gig Harbor, Helen the Hen in Wapato, and Palouse Pastured Poultry across the state in Spokane County. We also carry popular Sky Valley Family Farm duck eggs from Startup, Wash; the yolks of duck eggs are famously rich, able to turn simple scrambled eggs into a real treat.