What's in store for October
This article was originally published in October 2015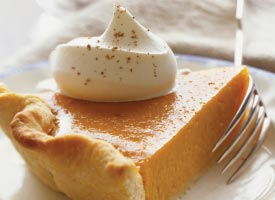 Pumpkin treats
in the PCC Bakery
Embrace autumn with freshly baked goods from the PCC Bakery. We have an assortment of pumpkin-flavored items that feature a perfect blend of seasonal spices: ginger, cinnamon, nutmeg and allspice. Enjoy your morning cup of coffee with one of our Pumpkin Muffins, available individually or in four-packs. If you're looking for something a little more decadent, try our Pumpkin Cupcakes or our eight-inch Pumpkin Cake, both with cream cheese frosting. Of course, it's never too early to enjoy a slice of Pumpkin Pie! Choose from traditional and vegan options.
---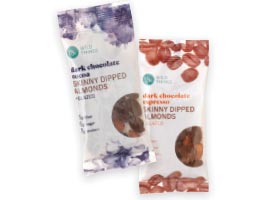 Locally dipped almonds
in the grocery department
Seattle-based Wild Things was founded by a mother-daughter team who knew they wanted to spend more time together after a close family friend passed away at a young age. The result of this decision is a simple, delicious snack that is great any time of day — whole almonds skinny dipped in a thin layer of artisan dark chocolate and finished with a dash of dark cocoa, espresso or raspberry. Find them in 1.5-ounce packages at your neighborhood store.
---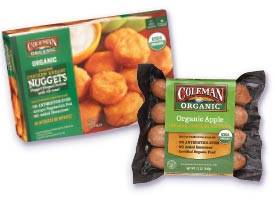 Gluten-free chicken nuggets and more
in the meat department
Those on a gluten-free diet now can enjoy chicken nuggets and chicken strips from Coleman Natural Foods. Coleman works with family farmers to ensure the chickens are raised in a reduced-stress environment, never administered antibiotics or growth-promoting drugs and fed an all-vegetarian diet with no animal by-products. You'll find the gluten-free nuggets and strips in the freezer section at PCC as well as Organic Breaded Chicken Nuggets that are ready to heat and eat. Additionally, we have organic chicken sausages from Coleman in our refrigerated section. Choose from fully cooked sausages in flavors like Spinach, Apple, and Italian.