Take and bake from the PCC Deli
This article was originally published in October 2015
The midweek conundrum: You're too tired to cook, but you're not up to dining out. The coziest solution? Grab something great made right at PCC and warm it up when you're ready to eat.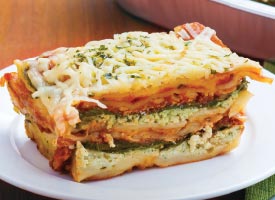 Lasagna
The ultimate in cheesy comfort, either the beef or vegetarian lasagnas are sure to satisfy the family on a blustery night indoors. A simple Caesar salad and loaf of crispy garlic bread will turn it into a complete meal — or just head to the wine department, grab a bottle of your favorite red and call it good.
---
Chili verde
Braised pork in a bright and savory tomatillo-based green sauce, this stew goes beautifully with classic taco components like fresh corn tortillas, cotija cheese and avocado, or cook up a pot of buttery grits and ladle some chili verde on top. If you're up for a bit more effort, poach an egg for a topper and live it up.
---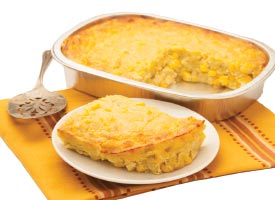 Southwest Corn Pudding
A PCC classic, this rich casserole is a savory blend of organic corn, cornmeal and chiles baked with egg whites, quark and pepper jack cheese. It stays creamy and soft in the center, with appealing crispy edges, and any leftovers can serve as a terrific cold breakfast or office lunch. Collect a few fresh veggies to crunch alongside and you'll be perfectly satisfied.
---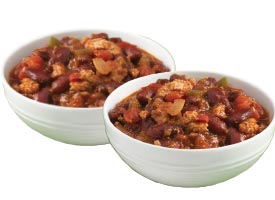 Soup's on
Need something nearly instant on hand but not sure precisely when you'll need it?
Our chilled containers of hearty soups are made from scratch at PCC stores, quickly cooled and placed in our case where you can grab what appeals the most. Every location has their own selection, but it's a pretty safe bet you'll be able to find at least one of our most popular choices: Tiger Mountain Chili, Chicken Noodle, Vegetable Soup and Egyptian Red Lentil.