What's in store for August
This article was originally published in August 2015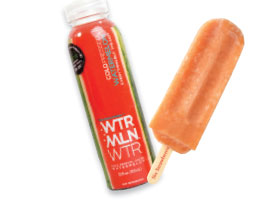 Fruit hydration
In the grocery department
Watermelon is hand-skinned and cold-pressed to create WTRMLN WTR, a deliciously hydrating beverage that's great morning, noon or night. The melon is balanced by a bit of rind and organic lemon juice for a not-too-sweet flavor that is ultra refreshing. Drink it straight up or use it as a mixer for summer cocktails.
If you're looking for something even colder, check out Six Strawberries Artisan Ice-Pops, available in five PCC locations. Handcrafted in Ballard, these vegan frozen treats are made from locally sourced ingredients and are available in flavors such as Strawberry and Peach Lemonade.
---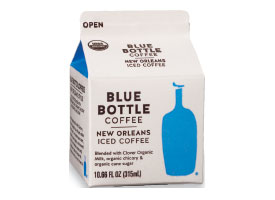 Ready-to-drink cold brew
In the grocery department
Initially conceived as an alternative to iced lattes, Blue Bottle Coffee's New Orleans Iced Coffee is made from organic coffee that is cold-brewed for 12 hours with roasted chicory and sweetened with organic cane sugar. The end result is a potent concentrate that Oakland, Calif.-based Blue Bottle then cuts with organic whole milk. Packaged in an easy-to-open carton, it's sweet and creamy, just right for a hot day.
---
Gear up for the school year
In the mercantile department
Get ready for back to school with Dabbawalla Bags, based in Seattle. Suited for preschool and elementary age kids, Dabbawalla's Lunch Bags are crafted from TPE, an innovative material that is insulated, 100 percent nontoxic and biodegradable. Available in an array of whimsical designs and bold colors, the lunch bags stand upright for easy packing and they're machine washable.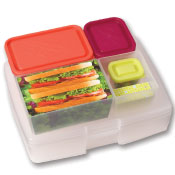 Also check out Bentology from Laptop Lunches. This eco-friendly line keeps food neatly separated, eliminating the need for plastic sandwich bags. The Bento Lunch Box contains three watertight containers along with two open containers. A special dip container is perfect for condiments, and there's even a compartment for a fork and spoon. Bentology is made in the U.S.; doesn't contain lead, BPA, phthalates or PVC; and is dishwasher and microwave safe.