Community and features
This article was originally published in August 2015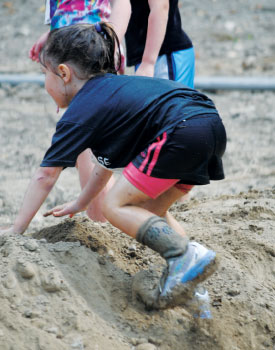 Kids Obstacle Challenge
Saturday, August 8
PCC is proud to be the fruit sponsor for the Subaru Kids Obstacle Challenge. We'll provide healthy snacks to the adorably grubby participants in a kid-friendly mud run at Marymoor Park in Redmond.
Parents are welcome to participate with their kids and complete the slippery obstacles, too. KidsObstacleChallenge.com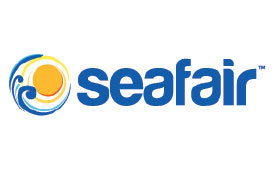 Rainier Valley Heritage Parade
Saturday, August 15
The hydro races and Blue Angels have moved on by the time Seafair truly wraps up, when Columbia City hosts the final event: the Rainier Valley Heritage Parade. The PCC TasteMobile will hand out goodies during the parade; our newest store is in the heart of the neighborhood. Enjoy the parade, then at dusk, bring the family to Columbia Park for Cinema Under the Stars, which will show a family-friendly film on a giant screen.
Columbia City PCC is next to the park, in The Angeline building at Rainier Ave. S. and S. Edmunds St., so pop in for healthy movie snacks, Fair Trade chocolate treats and cool drinks.
seafair.com
seedseattle.org
---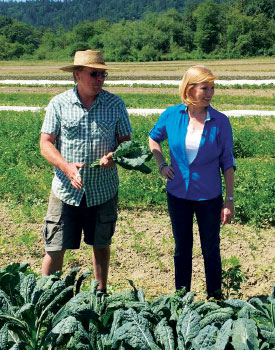 Evening Magazine: Oxbow Farm
25 gorgeous acres in the Snoqualmie Valley is home to Oxbow Farm. It's nearly impossible to find produce grown closer to our produce departments than their crisp, fresh lacinato kale. Watch the video
---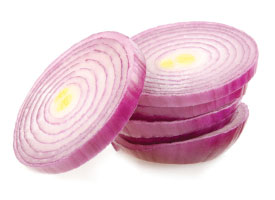 Quick tips: cutting onions
PCC Chef Jackie Freeman shows you how to make quick work of cutting onions — and you'll learn to avoid the tears while you're
at it.
Watch the video