Chill out with noodles
This article was originally published in August 2015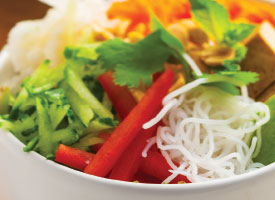 Keep things cool and simple during the week with a cold noodle salad that utilizes the best of summer produce. Asian-style noodles are extremely quick-cooking so you don't have to spend more than a few minutes (if that) over the stove.
---
4 noodles to try from PCC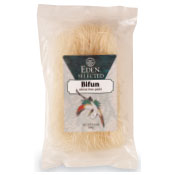 Eden Bifun (Rice) Pasta
These thin, translucent noodles are made of 100 percent steamed rice and take just two minutes to cook. Use them in any recipe that calls for vermicelli or rice noodles, such as our Bun Thit Nuong (Vietnamese Noodle Bowl).
---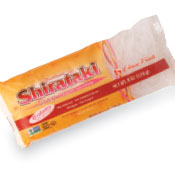 House Foods Traditional Shirataki
Made from a yam that's packed with dietary fiber, shirataki noodles contain almost no carbohydrates. The noodles are bagged in liquid and only require rinsing before they're ready to use. This particular noodle from House Foods has zero calories and is Non-GMO Verified. Try it in our recipe for Shirataki Noodles with Edamame and Mango.
---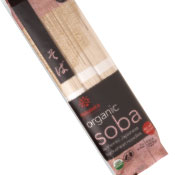 Hakubaku Organic Soba
About the same thickness as spaghetti noodles, soba noodles are traditionally made from buckwheat, while Hakubaku's noodle is made from a combination of buckwheat and wheat flours. Soba noodles have a distinctly nutty flavor thanks to the buckwheat and offer a healthy dose of protein and fiber. Try them in our recipe for Thai Peanut Soba Noodles with Broccoli.
---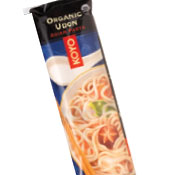 Koyo Organic Udon Pasta
These thick noodles are made from wheat and are available in round, wide or fine shapes. While most often used in hot dishes, udon noodles easily can be served cold for a satisfying summer dish. Try our recipe for PCC Ginger Udon.