Pils, please
This article was originally published in August 2015
A cold beer on a hot summer's day is one of life's simplest pleasures. While IPA is king in our corner of the country, the light crispness of pilsner
is perfectly suited for sunshine and rising temperatures.
First produced in 1842 in the city of Pilsen in modern-day Czech Republic, pilsners are lagers, made from bottom-fermenting yeast that is allowed to ferment at cooler temperatures for a longer period of time. (Ales on the other hand are made from top-fermenting yeast and kept at warmer temperatures.) The longer fermentation time leads to a clean, smooth taste, with malt and hops defining the flavor.
On average, the alcohol by volume (ABV) of pilsners ranges between four to six percent, providing a refreshing beer that isn't too heavy, especially in the heat. Grab a frosty glass and try these five pilsners available at PCC, handpicked by our wine and beer specialists. We've listed them in order of most traditional to most hoppy.
---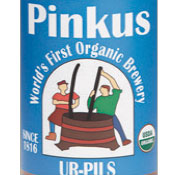 Pinkus Organic Ur-Pils
Hailing from Germany, this certified organic beer is dry and well-balanced, with an earthy aroma and a firm, complex malt.
---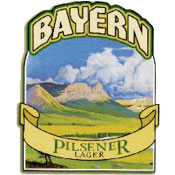 Bayern Pilsener
Based in Missoula, Mont., Bayern Brewing specializes in beer brewed in the Bavarian tradition. Their Pilsener is bright and elegant, with hop notes of pine and a clean malt note of barley grass.
---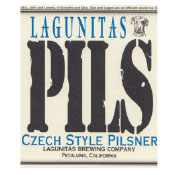 Lagunitas Pils
A "Czech-style pilsner," this brew is robust with a full-bodied malt flavor that is well balanced by hops. With an ABV of six percent, it's one of the stronger pilsners you'll find.
---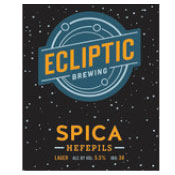 Ecliptic Spica Pilsner
Brewed in Portland, Ore., this beer offers a pleasing malt body that is soft and nutty, with delicate hops that end on a spicy, herbal note. You'll find it in a 22-ounce bottle.
---
pFriem Pilsner
Light and pristine, this Hood River, Ore., pilsner is super clean, with a crisp malt that is nicely balanced by evergreen-tinged hops. Similar in flavor to a session IPA and available in 16.9-ounce bottles, it's a great pilsner for those who prefer a hoppy bite.