What's in store for April
This article was originally published in April 2015
Seasonal allergy relief
In the health and body care department
Tackle seasonal allergies with natural remedies that won't leave you foggy and fatigued. You'll find a variety of products at PCC that will help you embrace the buds and blooms of spring.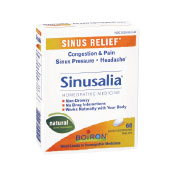 Boiron Sinusalia Pellets
This nondrowsy homeopathic remedy helps relieve nasal congestion, sinus pain and headaches associated with allergies.
---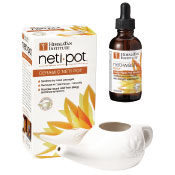 Himalayan Institute Neti Products
The use of a neti pot is an easy way to help cleanse, refresh and protect the nasal passages as it gently washes away dust, pollen and environmental irritants. In addition to ceramic pots from the Himalayan Institute, you'll find Neti Wash Plus, a special rinse that contains a soothing formula of herbal extracts, essential oils and xylitol to cool, decongest and invigorate. For relief when you're on the go, check out the Neti Stick Aromatherapy Inhaler, which contains an energizing blend of essential oils and fits easily into your pocket or purse.
---
Gaia Herbs Turmeric Supreme Allergy
This herbal formula combines turmeric with other herbal extracts to support a healthy response to allergens. The addition of quercetin offers respiratory support.
---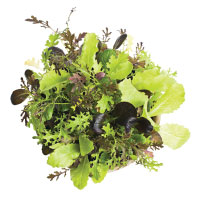 Cascade Cuts salad bowl
In the floral department
It can't get fresher than lettuce harvested minutes before your meal. Grown by Cascade Cuts near Bellingham, Wash., these bowls just need a sunny spot, occasional watering and well-timed harvesting to provide you with weeks of fresh salad ingredients. The mix of greens varies by the bowl.
---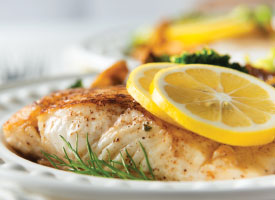 Wild Alaskan halibut
In the meat & seafood department
Moist and flaky, fresh, wild Alaskan halibut is a delicious way to enjoy the flavors of springtime. It's meaty but tender, and mild enough to use in a variety of cuisines. Naturally lean, halibut offers important nutrients, including omega-3 fats, B vitamins, selenium and tryptophan, which helps regulate appetite and sleep, and even improves mood.
Our wild halibut arrives to us fresh from the chilly waters off the coast of Alaska. The fish are caught with bottom longlines, a fishing method that minimizes habitat damage and accidental catch.
Halibut is at its best baked, pan-seared, or marinated and lightly grilled, cooking methods that allow its mild, sweet flavor to shine. Try our recipe for Pan-seared Halibut with Pesto and Sautéed Cherry Tomatoes.