Spring in the PCC Deli
This article was originally published in April 2015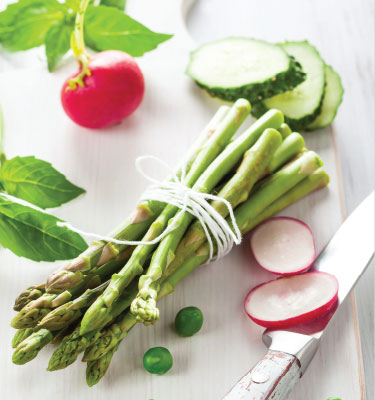 Spring has arrived in the PCC Deli, where you'll find a rotating selection of seasonal dishes. From the crunch of fresh asparagus to the bright flavor of zesty lemons, these refreshing salads highlight the best of springtime. Pick one up for a satisfying lunch or pair a pint with chicken, salmon or tofu for an easy weeknight dinner.
Kaleidoscope Salad
Chock full of vitamins and minerals, this brilliantly colored salad features a blend of golden beets, cucumbers and carrots tossed in a lime dressing.
Greek Salad with Fresh Mint
Crunchy chunks of cucumber and onion contrast with the salty punch of feta and kalamata olives, tomatoes and refreshing chopped mint in this traditional salad.
Lemon Caper Grilled Tempeh Salad
New to the PCC Deli, this salad includes grilled marinated tempeh, carrots and fennel, accented with a lively lemon-caper relish.
Asparagus and Orzo Salad
This light pasta salad gives a nod to Mediterranean cuisine as feta, kalamata olives and herbs de Provence mingle with asparagus spears in a lemony dressing.