Snack attack
This article was originally published in April 2015
When hunger hits in between meals, it's easy to reach for that bag of chips. Instead, go for snacks that will help control hunger, prevent energy crashes and contribute to a balanced diet. Here are nine healthy ideas.
---
Mid-morning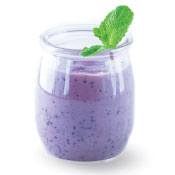 Smoothie
A great source of fiber and protein thanks to fruit or veggies and yogurt, smoothies will satiate your appetite 'til lunch. Take advantage of whatever fresh fruit is in season and supplement with frozen options. Try our recipes for Blue Kiwi Smoothie and Creamy Greens Smoothie.
---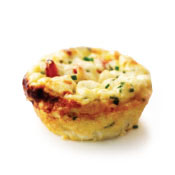 Mini quiches
Make a batch of mini quiches and keep them on hand for a quick snack. Check out our recipe for Mini Muffin Tin Quiches, featuring ham, cheddar cheese and chives. If you're short on time, a hard-boiled egg is a good choice as it's packed full of protein.
---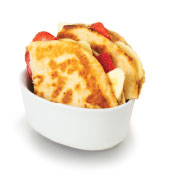 Fruit quesadilla
A fun twist on the traditional quesadilla, our recipe for Strawberry Quesadillas tucks nut butter and sliced strawberries and bananas into a tortilla for a savory-sweet snack. Yogurt makes a fantastic dipping sauce.
---
Mid-afternoon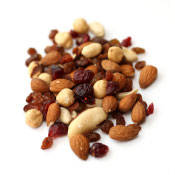 Trail mix
There's a reason why trail mix is the quintessential snack. The blend of nuts, seeds and dried fruit provides a perfect combo of protein and carbohydrates to keep you going. Find a variety of ready-to-go trail mixes in the bulk department at your neighborhood PCC or make your own >>
---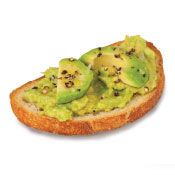 Toast
Toast doesn't have to be relegated to breakfast. Get creative with your toppings, such as avocado slices, drizzled with olive oil and sprinkled with sea salt and black pepper for a savory afternoon snack. Get more toast topping ideas >>
---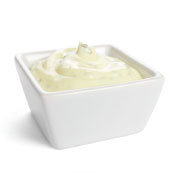 Dip & veggies
Forget ranch dressing. Make a cool, refreshing dip from yogurt, cucumbers and fresh mint and then pair it with your favorite veggies, such as carrots, radishes and snap peas. Try our recipe for Cucumber Mint Raita. If you're short on time, pick up our PCC Vegan Tzatziki in the PCC Deli.
---
Midnight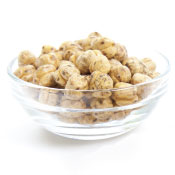 Crunchy garbanzos
Baking garbanzo beans in the oven leads to a crispy snack that can be sweet or savory depending on the spices you use. We toss the beans in cinnamon, honey and allspice in our recipe for Spice-roasted Crunchy Garbanzos. You'll find locally grown garbanzos in the bulk department at PCC.
---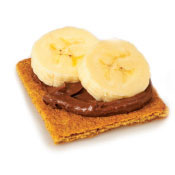 Chocolate hazelnut spread
A sweet tooth often strikes late at night, and it's easy to grab for cookies or that pint of ice cream. Instead reach for chocolate-hazelnut spread and smear it on a graham cracker and top with banana slices. Or try our recipe for Frozen Banana Pops.
---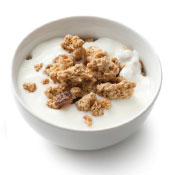 Kefir & granola
In addition to offering plenty of probiotics and protein, kefir contains tryptophan, which induces a good feeling of relaxation and calmness, making it a good nighttime snack. Enjoy it with a handful of your favorite granola. Choose from a wide selection of granola options in bulk at PCC or make your own >>