What are the benefits of herbal teas?
This article was originally published in March 2015
Herbal tea delivers a variety of health benefits: It's calorie free, counts toward your daily water intake, can be enjoyed hot or iced, and is an excellent substitution for a soda or coffee habit.
Some teas offer additional health benefits — many supported by research, others supported by long historical and/or traditional uses.
Herbal tea can be a convenient and enjoyable way to incorporate therapeutic plants into your daily diet, especially now that many companies are incorporating ingredients such as cinnamon, cacao and even turmeric into their tea blends.
The ritual of brewing and drinking a cup of tea is relaxing in and of itself; I often find a cup of tea is more helpful in treating insomnia than a supplement containing the same ingredients.
All-star ingredients in herbal teas: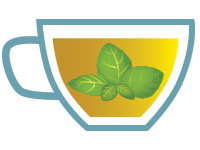 Holy basil
Holy basil is also called Tulsi, a very important herb in traditional Ayurvedic medicine. Researchers are quickly accumulating evidence that this is one of the most potent anti-inflammatory herbs. As an adaptogen herb, tulsi supports the adrenal system and is useful for stress support and sleep. Many people around the world rely on holy basil to calm the mind before meditation or sleep.
What to try: Organic India Original Tulsi Tea

---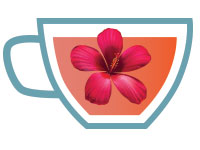 Hibiscus
Hibiscus is an excellent source of antioxidants, and multiple research studies have found that hibiscus outperforms blood pressure medications! Drink 3 cups a day for 6 weeks to achieve this benefit, or simply enjoy it any time for its high antioxident properties. Hibiscus has a tart berry-like flavor and is incorporated into many herbal tea blends.
What to try: Tazo Passion
---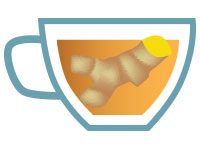 Turmeric root
Turmeric root is an excellent herb to add to your daily diet. Ginger's cousin, turmeric supports liver, circulatory and immune health while also helping regulate inflammation throughout the body. Turmeric is even showing promise as a preventative and possibly even treatment of Alzheimer's disease. Turmeric tea throughout the day keeps your cells saturated with curcumin, the magical molecule in this herb. A pinch of pepper or other spices enhances the absorption of this healing herb.
What to try: Numi Organic Tea Turmeric Tea
---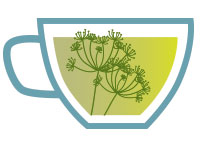 Fennel seed
Fennel seed supports digestive health and is useful in the management of IBS and other digestive disorders, including heartburn. Fennel is a carminative, a type of herb that helps relax intestinal spasms (chamomile also is a carminative). Additionally, fennel is used in combination with galactagogue herbs to enhance milk production in lactating women.
What to try: Yogi Stomach Ease
---
Popular spring teas: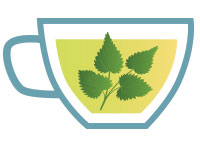 Nettle leaf
Nettle leaf is a springtime weed, also known as "stinging nettle." Nettle is one of the most popular herbs for seasonal allergies because of its antihistamine and anti-inflammatory properties. Nettle also contains iron and calcium (although you would have to drink a lot of tea to get significant intake of these minerals).
What to try: Traditional Medicinals Nettle Leaf
---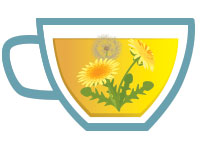 Dandelion root
Dandelion root is the most common cleanser used in teas and supplements to support liver health. This herb has a long history of traditional use by Native Americans and in Chinese medicine, but there's less modern research to prove its effectiveness. It also is used to stimulate the appetite, relieve symptoms of gout and assist fat absorption.
What to try: Choice Organic Teas Simply Detox