It's in the can
This article was originally published in February 2015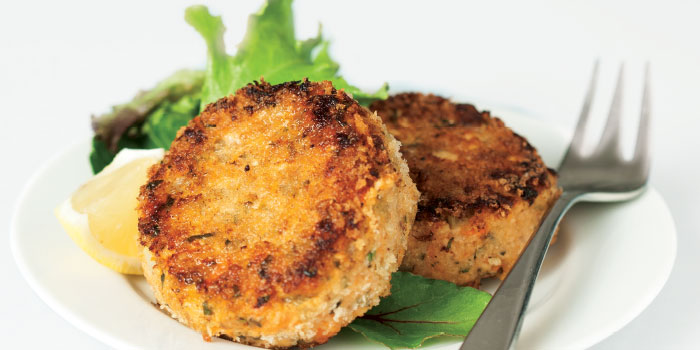 Tucked between the shelves of the grocery aisle, canned seafoods — anchovies, tuna, salmon, sardines, etc. — are some of the most nutritious and sustainable options you'll find. In addition to being a fantastic value and available year-round, they have a long shelf life and can be stored in your pantry, ready to be cracked open when you're short on dinner ideas.
Canned seafood is packed with protein and nutrients, including omega-3s and calcium. And most of the time, the fish is processed within hours of being caught, locking in freshness and quality.
But perhaps paramount, canned seafood is a super sustainable option, especially when you choose from the selection at PCC. All of our seafood — fresh, canned, jarred and frozen — complies with Monterey Bay Aquarium's Seafood Watch Program. This means the seafood is caught or harvested in environmentally friendly ways that avoid habitat destruction and wasteful "bycatch," and that stocks are strong, not threatened by overfishing. We don't carry varieties with unsafe levels of PCBS, mercury or other contaminants either, and we have some options available in BPA-free cans.
Cooking with canned seafood
While tuna fish sandwiches may come to mind when you think of canned seafood, there are countless ways to transform these humble items into tasty dishes, from Sweet Potato Salmon Cakes to New England Clam Chowder. Get the recipes »
5 top picks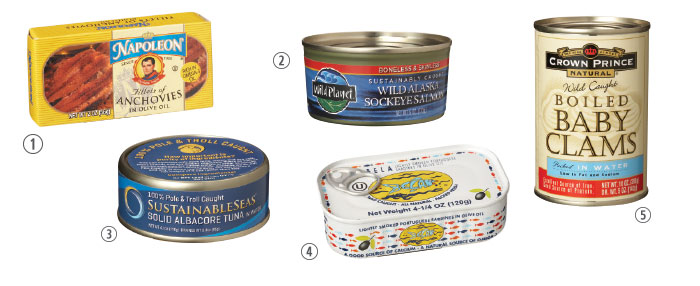 Napoleon Fillets of Anchovies in Olive Oil

Wild Planet Wild Pacific Sockeye Salmon

Sustainable Seas Solid Albacore Tuna

Bela-Olhao Sardines in Olive Oil

Crown Prince Natural Wild Caught Boiled Baby Clams