Raise the bar
This article was originally published in February 2015
The world of energy bars has enjoyed a mega-boom in the last decade — these days you'll find more than 240 different bars within the aisles of PCC. Some are meant for snacks, others as meal replacements. Many are geared toward special diets. And the array of flavor combinations is endless. Here's just a sampling of what you'll find in-store.
---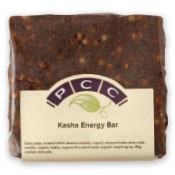 PCC Bakery Bars
Made from scratch and baked fresh, our line of PCC Bakery bars are packed with organic fruit, nuts and grains. Kasha Energy Bars include toasted buckwheat, tahini, almond butter and organic dates. Harvest Fruit & Nut Bars feature apricots, cranberries, walnuts and pumpkin seeds. And our Granola Bars contain rolled oats, wildflower honey, raisins, coconut, and four different kinds of seeds.
---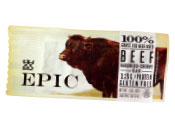 Epic Bar
These paleo-friendly, gluten-free bars contain lightly smoked animal protein along with nuts and dehydrated fruits for a savory, nutrient-dense choice with loads of omega-3s. Look for Bison Bacon Cranberry, Beef Habanero Cherry, Turkey Almond Cranberry or Lamb Currant Mint.
---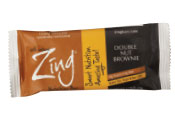 Zing Bar
Created by Seattle nutritionists seeking a bar they could recommend to their patients, Zing bars have a nut butter base — peanut, almond or cashew — with added protein, fiber and either fruit or organic fair trade dark chocolate. Certified gluten free, they're available in a variety of flavors, including Double Nut Brownie and Coconut Cashew Crisp.
---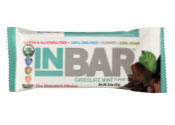 Inbar
These doctor-formulated bars are designed to help individuals better manage their weight by minimizing blood sugar spikes and controlling hunger with organic ingredients. Allergen free, they're available in the health and body care department of PCC in flavors like Chocolate Fudge and Cherry Chocolate.
---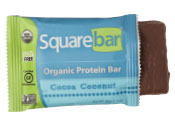 Squarebar
With 11 to 12 grams of complete protein in every bar, Squarebar is free of many allergens, including gluten, dairy, soy, peanuts and corn. Plus it's certified organic and Non-GMO Verified. Coated in real chocolate, it's available in Cocoa Crunch, Cocoa Coconut and Cocoa Almond.