Cocoa powder – one ingredient, five ways
This article was originally published in February 2015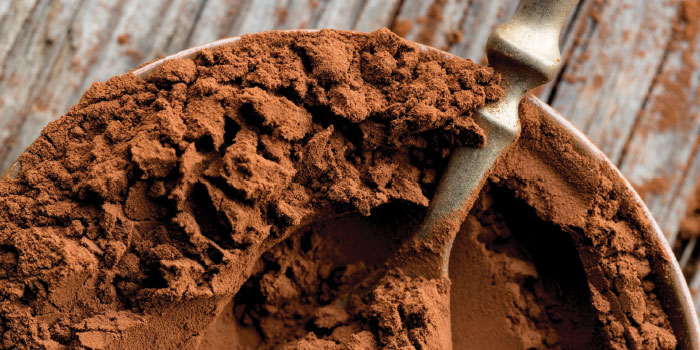 While we're accustomed to tempering cocoa powder's bitter taste with sugar, and lots of it, this dark, rich ingredient can be used in a variety of savory applications. Cocoa powder, in fact, adds depth of flavor to a dish and can further develop smoky and spicy notes. Plus it's packed with antioxidants known as flavonoids and polyphenols that may help lower blood pressure and prevent heart disease as well as slow down aging, fight fatigue and reduce stress.
Here are some of our favorite savory ways to use cocoa powder (and a sweet option, too).
Smoothie
Add a tablespoon of cocoa powder to your morning smoothie for a nutrition boost and a dose of chocolatey goodness. Try our recipe for Chocolate Banana Smoothie.
Rub
Think of cocoa powder as a spice in your cooking — it can be used in rubs, marinades, barbecue sauces and glazes. Check out our recipe for Cocoa-Coffee Flank Steak.
Rolls
While cocoa powder is a common baking ingredient, it can be used in more than just brownies, cookies and cakes. The combination of rye flour, molasses and cocoa powder creates a soft, rich dinner roll with just a touch of sweetness. Try our recipe for Pumpernickel Cocoa Dinner Rolls.
Mole
Chocolate, spices and chilies are a classic combination in Mexican mole. While traditional mole takes hours to prepare, try our simple recipe for Quick Chicken Mole.
Bars
There's no denying the delicious outcome when cocoa powder is married with fat and sugar, so we had to include one sweet treat. Try a healthier version of the classic peanut butter chocolate cup in our recipe for Dark Chocolate Almond Butter Bars.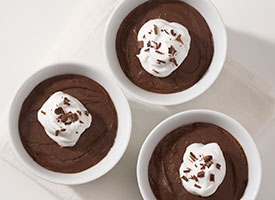 Healthy Kids Cook: Chocolate Avocado Pudding
Watch PCC Chef Jackie Freeman, 95.7 The Jet radio host Jodi Brothers, and their 3-year-old helper Coco make Chocolate Avocado Pudding. The simple ingredients combine for a sweet, surprising treat! Check it out »