Gifts with a story
This article was originally published in December 2014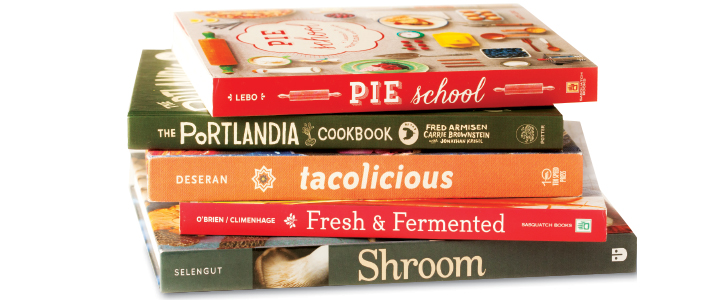 5 fantastic cookbooks from the great Northwest
1. Shroom
Author Becky Selengut has been a popular PCC Cooks instructor for years, and her previous cookbook, Good Fish, was an award winner that brought new life to sustainable seafood recipes. In Shroom, she explores everything from basic buttons and crimini to the more common foraged species. You'll learn technique along with the recipes, which are nicely balanced between simple and technically complex. There's even a goofy quiz: Which mushroom are you?
2. Fresh & Fermented
Seattle's beloved Firefly Kitchens is known for creative fermented vegetables like Yin Yang Carrots and Cortido Kraut. This lovely little book provides the directions if you're such a fan you want to make your own fermented goodies, but also plenty of fresh, healthy recipes that incorporate their products.
3. Tacolicious
From San Francisco's popular restaurant comes a cookbook that covers much more than just tacos. Pickles and sauces are included — great finishing touches — and there's even a step-by-step tamale section, a big help to those who have never tried it before.
4. The Portlandia Cookbook
Every bit as satirical as the TV show itself, this book is packed with references to the show ("just pickle it!"), but amidst the goof, the recipes are fun, approachable and very Northwest — and it's OK if the chicken you cook isn't named Colin.
5. Pie School
With fantastic seasonal recipes and a strong focus on fruit pies, Kate Lebo's book is an excellent cookbook, but it also provides entertaining history and thoughtful context, giving us all an excuse to think about pie rather than simply eat it.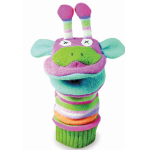 Cate & Levi hand puppets
These soft, colorful handmade puppets are crafted in Canada from reclaimed fabrics, so no two are exactly alike. A percentage of the company's profits are donated to child-centered nonprofits.
---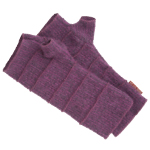 Gypsy & Loic knitwear
Made in the U.S. with recycled fabrics, these cozy knitted accessories have soft, modern styles for women and children. Look for a variety of styles and patterns, including goofy animal hats for the kids.
---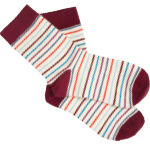 Pact Apparel socks
Colorful organic cotton socks are super soft, sweatshop-free and knit in wind-powered factories. The company donates up to 10 percent of each purchase to a nonprofit partner.
---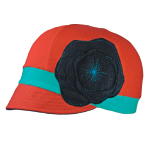 Flipside hats
This family business makes each hat in the Pacific Northwest from up-cycled and sustainably sourced materials. You'll find a variety of styles, each with a simple, striking design. Styles vary by location.