What's in store for July
This article was originally published in July 2012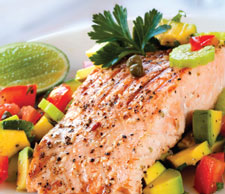 In the seafood department


Fresh salmon

Just as with a perfectly ripe heirloom tomato or delicately sweet raspberry, every fresh food has its season of peak flavor. For king and sockeye salmon, that season is summer.

Salmon is rich, flavorful and high in B vitamins, magnesium and brain- and heart-healthy omega-3 fatty acids. The savory king (chinook) has the highest amount of these favorable fats while the meat of the bright red sockeye is a little firmer; both are extremely moist. To ensure sustainability, PCC carries sockeye and king salmon that are wild-caught in cold Alaskan waters — a "best choice" option according to the Monterey Bay Aquarium Seafood Watch program.

So grab some fresh herbs or bulk nuts and then let our folks in the seafood department help you select the best cuts of salmon for your meal. Summertime is the perfect season for simple preparations that allow fresh flavors to shine. Find recipes for Lemon Grilled Salmon or Hazelnut Crusted Salmon.
---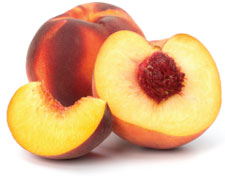 In the produce department


Coming into season

Embrace these sunny days by filling your plate with the impossibly fresh local and organic produce that's rolling into your local PCC from around Washington state. Just a taste of what's in store this month: Local Lapin cherries; luscious raspberries, blueberries and blackberries; sweet Walla Walla onions; tender beets; snappy green beans, crisp cucumbers and cabbage and crunchy bok choy; plus, the first fresh, locally grown peaches.

Try these seasonal recipes to make the most of these fresh flavors: