Chatterbox for July
This article was originally published in July 2012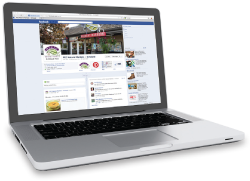 All nine PCC locations are on Facebook. Connect with your store and stay up-to-date on new products, community happenings, recipe ideas and more!
To "Like" your store, simply search "PCC" followed by the store's neighborhood (e.g. Issaquah, Greenlake, Kirkland, etc.) in the Facebook search bar. The search bar is located at the top of any Facebook page.
You also can find posters in each of our stores promoting their Facebook pages. Each poster has a QR code (quick response code) that can be scanned with your smart phone. Scan the code and you'll be connected with your local PCC on Facebook. QR code scanners or readers can be downloaded from the Apple App Store or Android Market.