Editor's picks
This article was originally published in July 2012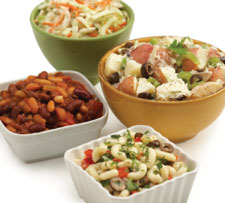 Freshly made salads
The PCC Deli is filled with our favorite sides for a picnic in the park, including our vegan California Potato Salad; Coleslaw with a sweet, poppy seed dressing; Red, White and Black Baked Beans featuring organic beans slow-roasted to perfection; and kid-favorite Macaroni Salad. Make it a complete spread with one of our savory, free-range, roasted whole chickens.
---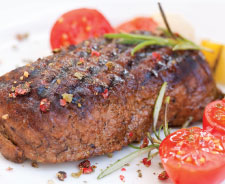 Ready-to-cook entrees
Our line of Natural Express meat and seafood items is pre-seasoned and ready to toss onto the grill, great for a cookout on the beach or barbecue in the backyard. Pick up a fresh Alaskan sockeye salmon fillet or snag a few Country Natural Beef or PCC Grass-fed Beef New York or rib eye steaks, seasoned with flavorful rubs from Tom Douglas. You'll find plenty of other tasty options too, including our Lemon Pepper chicken breast and Garlic Herb lamb patties from Umpqua Valley Lamb.
---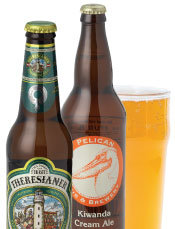 Thirst-quenching ales
Summertime calls for great summer brews and there's no shortage of delicious options. Pick up a four-pack of Amber Ale or Saison in handy 16-ounce cans from one of the newest kids on the block, Ballard's own Hilliard's. Or enjoy a taste of bracingly fresh sea breeze in Kiwanda Cream Ale from Pelican Brewery in Pacific City, Ore. Feel like traveling? Take a trip to Italy via Theresianer, a brewery that produces some of the most elegant, flavorful, food-friendly ales and lagers you can imagine. Their Double Malt makes us swoon with delight.
5 frozen treats we love
Hand-dipped in semi-dark chocolate, the ice cream bars from Whidbey Island Ice Cream Company are a truly divine treat. New to PCC, you'll find them in Chocolate and Vanilla at all stores, and in flavors such as Skagit Triple Berry and Peanut Butter at select stores.
Just large enough to satisfy your sweet tooth, Julie's Organic Ice Cream Juliette Sandwiches feature rich, creamy, organic vanilla ice cream tucked between organic chocolate cookies. Plus, each one is only 100 calories!
FrütStix — frozen fruit on a stick — is the perfect way to cool down on a hot day. Enjoy Pineapple, Strawberry, Watermelon or Coconut, or revisit the Fudgsicles of your childhood with Creamy Fudge Bars.
A great option for those on a special diet, Tempt Ice Cream Bars are vegan and free of dairy, soy, tree nuts and gluten. Made with hemp milk, each bar packs a lot of flavor.
Ciao Bella's Belgian Chocolate S'mores Gelato Squares may be even better than the campfire treat they're named after. Chocolate gelato with marshmallow swirls is nestled between two graham cracker squares for a decadent taste sensation.