What's in store for June
This article was originally published in June 2012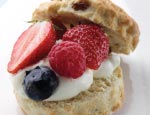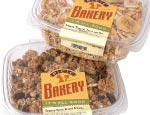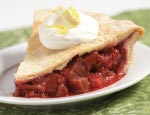 In the PCC Bakery


Cream scones and fresh-baked pies

As the weather warms, our bakers churn out a fresh variety of options to savor al fresco at your potlucks, picnics and parties. Our cream scones make the perfect base for a delightful strawberry shortcake or an ideal vessel for summertime fruit compote and Devonshire cream. They're baked fresh and crafted from organic flour and sugar for pure satisfaction. You'll also find a trio of 9-inch fresh-baked pies to try this summer: sweet and tangy Strawberry Rhubarb Pie, a light and lovely, crumb-topped Pear Cream Pie, and our classic Apple Pie, each baked with organic flour and sugar. And don't miss our house-made granola, available in Maple Almond or Tropical, just right to take on a hike or sprinkle atop your favorite yogurt.
---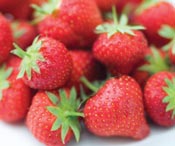 In the produce department


Sweet, organic and local strawberries

It's almost time! Each June, one surefire sign of summer's approach is the arrival of blissfully sweet, local, organic strawberries from our longtime partner Rent's Due Ranch in Stanwood, Wash. JoanE McIntyre and Mike Shriver cultivate juicy berries just right to enjoy atop summertime desserts, for all-day snacking, or to transform into a wonderful jam to see you through the cloudier months. If you somehow manage not to devour them in one sitting, here are other ideas for their berries.
---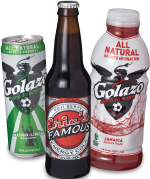 In the grocery aisles


Local energy beverages

We're pleased to add two new local beverages to our line-up in time for summer. Stay revved up for warm weather fun with Golazo, a Seattle-based line of non-GMO sports drinks formulated to hydrate or energize. Look for zesty flavors including Mango-Limon, Jamaica Punch and Mandarina. Eric's Famous Energy sodas are microbrewed in Mill Creek, Wash., and available in glass bottles in four flavors: Original Cola, Root Beer, Vanilla and Goji Berry. Eric, an active father of four young boys, developed the sodas to keep his energy up without the jitters associated with many energy drinks.