What to do in February
This article was originally published in February 2012
February, the shortest month of the year, often can seem like the longest as winter wears on. But the Super Bowl, Mardi Gras and Leap Day all provide great excuses to celebrate, especially with food.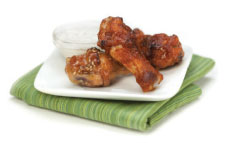 Invite the PCC Deli to your Super Bowl party
Cheer on your team while snacking on a delicious party platter from the PCC Deli.
Go classic with chicken wings — choose from Kansas City barbecue, spicy buffalo, honey sesame or
tangy teriyaki.
Step it up with one of our three cheese platters: Classic, International or Local. They've been thoughtfully planned to create well-balanced options. Each includes five different cheeses along with crackers, organic baguettes and fruit garnish.
If antipasto is your thing, try our Mediterranean Platter: marinated olives, dolmas, hummus, feta, sun-dried tomatoes, pita wedges and more make it a favorite.
Or pick up our newest option, the Smoked Salmon Platter, featuring PCC smoked salmon, Mama Lil's Peppers, crème fraîche, crackers and more.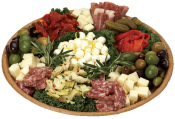 Enjoy 20% off deli platters
All PCC Deli platters are 20 percent off from February 1 to 14. Check out our menu online to view all our platter offerings.
To place your order, call or visit your neighborhood PCC Deli.
More reasons to celebrate
Give a nod to Mardi Gras, Tuesday, February 21, with a batch of Chicken, Andouille and Sweet Pepper Jambalaya. Then add an exclamation mark to your meal either with Bananas Foster or Peach and Praline Bread Pudding with Bourbon Sauce. It's Fat Tuesday after all! If Southern cooking is not your style, celebrate the fact February is Potato Lover's Month. Explore our recipe database online for all kinds of dishes that highlight potatoes such as Warm Potato Salad with Goat Cheese.
Leap Day: four years in the making
Make the most of your extra day by crossing something off your to-do list. Snowshoe a trail you've always wanted to visit, try a new dish you've been meaning to cook, or learn how to better nourish your body by signing up for one of our Walk, Talk and Taste tours. Or take some time to slow down, relax and pamper yourself. From aromatherapy bath salts to lush body butter, you'll find great body care products at PCC. Or get together with friends and mix a Leap Year cocktail. Created in a London bar to celebrate February 29, 1928, it contains gin, sweet vermouth, Grand Marnier and lemon juice. Cheers!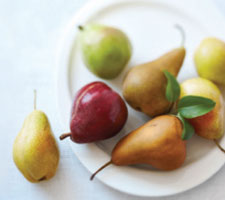 Last chance for
Local, organic Anjou pears from Scott Leach Orchards; local, organic Bosc pears from River Valley Organics; and local, organic sweet onions from Andersen Organics.
Coming into season
Organic Honeygold grapefruit from South Tex Organics, new crop Murcott tangerines, new crop organic melons including honeydew and Galia from Mexico.