What's in store for February
This article was originally published in February 2012
A sampling of the thousands of all-natural items you'll find at your neighborhood PCC. Also explore the newest products to grace our shelves.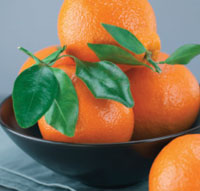 In the produce department


Mmm… Minneolas

The cavalcade of wintertime citrus continues this month with the arrival of ripe and juicy organic Minneola tangelos. This bright orange, tangerine/grapefruit cross with its distinctive knobby neck offers a vibrance that smacks of warmer, sunnier climes. How do they taste? Uniquely tart and piquant, just right as a snack after lunch or tucked into homemade buttermilk scones (organic citrus means pesticide-free zest). Look for good size, unblemished skin, and bright color with a strong citrus fragrance. Our organic gems hail from California, from growers Rucker Farms Organics and Sundance Organics.
---
In the PCC Deli


Delightful wintertime salads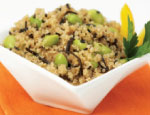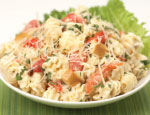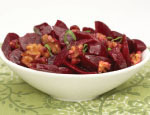 As the midpoint between fall harvest and the first tender crops of spring, February is a perfect time to instead let preserves, pickles, root vegetables and pantry staples shine in earthy, soul-satisfying salads and dishes.
If you're not already acquainted, you simply must meet our new Sesame Quinoa with Edamame, a fresh, healthy blend of quinoa in a sesame-tamari dressing with organic edamame and arame seaweed that boasts protein, vital trace minerals and satisfying flavor. Our Smoked Mozzarella Pasta is tossed with Mama Lil's pickled peppers and smoked cheese in a creamy dressing. Satisfy your craving for vegetables with our rich Walnut Beet Salad. Our Deluxe Roasted Mushrooms with marinated tomatoes make an easy lunch or memorable appetizer.
---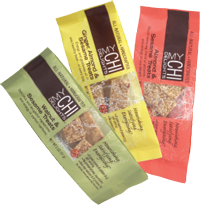 In the grocery aisles


My Chi Delights

Sesame fans, get ready to nibble the newest addition to PCC's amazing array of nutrient-rich, flavorful snacks: Seattle-made My Chi Delights. PCC is the first to carry these nourishing, bite-size, energizing sesame treats that offer 4 grams of protein per serving, are sweetened with cane sugar and honey, are low in sodium, and are free of soy and dairy. Find them in three satisfying flavors: Ginger, Almond & Sesame; Almond & Sesame; and Walnut & Sesame.