Holiday picks
by Lydia Cox
This article was originally published in December 2011
From seasonal products to exceptional gifts, here are a few of our favorite things.
---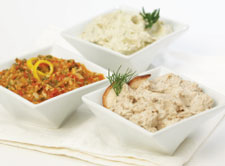 Spread a little love
Add zip to your holiday table or party platter with dips and spreads freshly made in the PCC Deli. Three to try: Smoked Mushroom Mousse — lightly smoked mushrooms blended with tangy mascarpone cheese; Gorgonzola Pecan Spread — rich, toasted pecans combined with cream cheese, roasted garlic and Gorgonzola;
Red Pepper and Artichoke Tapenade — bright and sunny chopped artichokes and peppers with capers, Parmesan and olive oil.
---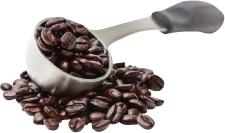 Perfect with pie
Complete dessert with an excellent cup of joe. Organic Peru, a seasonal blend from Equal Exchange, is graceful and delicate, and offers a sweet flavor with a medium body that's never bitter. It's floral and juicy with sparkling white grape, a hint of caramel and prolonged cocoa in the finish. Plus it's shade grown, traditionally cultivated, certified organic and fairly traded, ensuring the family who grew the beans are paid a fair price for their labor.
---

Quite the find
Château de Corneilla Muscat de Rivesaltes
The rugged coast of old Catalonia, where France meets Spain and the Pyrenees meet the sea, is the source of this lovely muscat. Heady aromas of sweet, ripe fruits are kissed with notes of honey and wild herbs, making this wine a wonderful addition to holiday celebrations and a perfect companion to everything from savory, piquant cheeses to tarts and custards.
---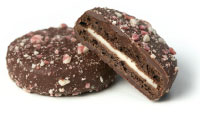 Party with peppermint
We have holiday goodies galore, including Late July Dark Chocolate Covered Sandwich Cookies sprinkled with organic peppermint. Vanilla bean with green tea sandwich cookies are covered in dark chocolate and topped with crushed candy canes, perfect with a mug of cocoa. Also try Pretzel Crisps in Dark Chocolate & Peppermint. Pretzels are dipped in dark chocolate and sprinkled with peppermint candy pieces for a sweet and salty combo that's simply irresistible.
---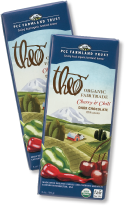 Locally made and oh so delicious
Theo Chocolate's Cherry & Chili Dark Chocolate Bar is more than just a treat for your taste buds — it also saves farmland. With each bar purchased, a donation is made to PCC Farmland Trust. Crafted from 70 percent dark chocolate, as well as organic cherries and chiles from Eastern Washington, the bar is certified organic, fairly traded and exclusive to PCC.
---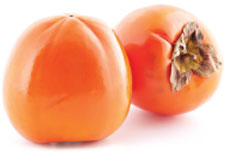 Behold the persimmon
Known as the "fruit of the Gods" in ancient Greece, persimmons are exceptionally sweet, with a high potassium content and more fiber and minerals than an apple. Hachiya persimmons, the most common variety, must be eaten when fully ripe — bright orange and nearly mushy. Fuyu persimmons can be eaten when firm and crunchy. Look for both varieties in the PCC produce department and try our recipe for Persimmon Cookies.
---
Send sustainable season's greetings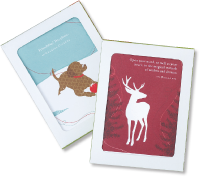 All of our holiday cards and gift wrap are made from managed forests or post-consumer waste with either vegetable or soy ink for an environmentally friendly way to share the season. You'll find all kinds of cards and wrap in cheerful, stylish designs, including cards from Positively Green, which are made locally in Fremont.
---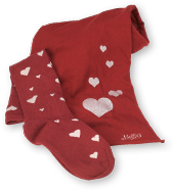 Fun while functional
Helping to lead the way in organic clothing, Maggie's Organics
uses certified organic, fairly traded cotton to produce their
fantastic line of socks and scarves. Pick out a gift set for a loved one, so he or she can curl up in a super-soft nightshirt and cozy pair of socks or hit the street in style with a fashionable scarf.
---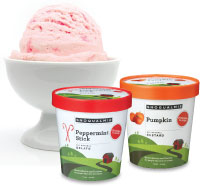 Who says ice cream has to be a summertime treat?
Snoqualmie Ice Cream in Maltby, Wash., offers two seasonal flavors that are perfectly winter. Enjoy a scoop (or bowl) of Peppermint Stick Gelato or Pumpkin Custard. And learn more about Snoqualmie Ice Cream by watching our video.
---
Amazing antipasto in the PCC Deli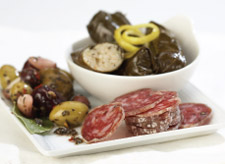 Try delicious dolmas from Divina and Orchard Maid's Puget Sound Mix —
olives, garlic, and preserved lemons mixed with several oils (including blood orange oil), herbs and spices. Also check out salami from Olli Salumeria. Spicy Calabrese gets its kick from cayenne pepper and paprika while Napoli is smoked over applewood with a hint of fennel for a complex, hearty flavor.