What's in store for October
This article was originally published in October 2011
A sampling of the thousands of all-natural items you'll find at your neighborhood PCC. Also explore the newest products to grace our shelves.
In the PCC Deli


Hand-rubbed roast beef

Take home your own supply of the flavorful, tender roast beef that helps make our PCC Deli sandwiches so satisfying. We start with PCC Grass-fed Beef that is pastured in the Northwest, add a seasoning rub to the outside by hand and then roast to medium-rare perfection in our delis. Unlike much commercially available roast beef, ours is not injected with liquid or additionally processed.

Make your own toasty beef dip sandwiches on a chilly night, build a perfect roast beef sandwich for lunch, or add to a grilled cheese for a beefy, gooey delight.
---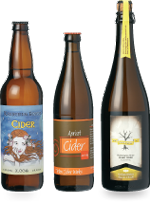 In the beer case


Hard ciders galore

Fall is the perfect time to lift a bottle or glass of crisp, refreshing hard cider. Our beer and wine specialists put their heads together for three refreshing, local picks to savor as the leaves change and beyond.

Wanderlust, by Wandering Aengus Ciderworks of Salem, Ore. This full-bodied cider with a long, ginger-spice finish is modeled after English ciders.

Apricot Cider, from Tieton Cider Works of Tieton, Wash., is dry, crisp and vibrant with the flavor of locally grown apricots.

Orchard Select, from Snowdrift Cider Co. of East Wenatchee, is a semidry cider that's distinctly bright and rich, with a honey smoothness.
---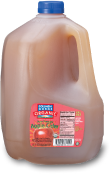 In the refrigerated section


Fresh-picked flavor

Don't miss our organic Columbia Gorge Organic Apple Cider, available in gallon jugs.

It's pure-pressed, unfiltered and bursting with the goodness of Columbia Gorge's own heirloom apples, just right as a refreshing treat or simmered atop your stove on a brisk evening.
---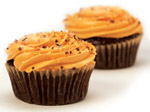 In the PCC Deli and Bakery


In our stores for Halloween

Hosting a gathering? Head home with freshly baked Halloween cupcakes (regular and mini) and cakes from the PCC Bakery, available in chocolate or vanilla with orange frosting and chocolate sprinkles.

More of a chocolate fan? Look for chocolates in the shape of Frankenstein, bats, eyeballs and other Halloween regulars from Oregon's Moonstruck Chocolate Co.