What's in store for May
This article was originally published in May 2011
A sampling of the thousands of all-natural items you'll find at your neighborhood PCC. Also explore the newest products to grace our shelves.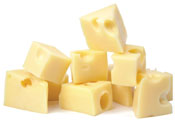 In the deli


Adventure cheese

An outdoor jaunt or camping trip calls for cheese that won't wilt on the journey. Here are a variety of sturdy options, courtesy of our cheese specialists:
Gouda, Asiago, Jack, Gruyere, Mimolette, Emmenthaler, Ekte Gjetost
Rustic local cheese such as Mt. Townsend Creamery's Trailhead
Parmesan (Use the rind of Reggianno and Reggianita to help flavor a camp soup, or hold it over a flame until squishy for a molten treat.)
To improve longevity, wrap your choice in Formaticum Cheese Paper, available in the PCC Deli. The double layer traps in humidity but keeps moisture off the surface of the cheese. Cloth also works well. Learn more about cheese »
---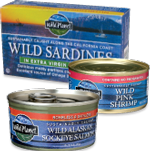 In the grocery aisles


It's in the can

Flavorful and highly nutritious, Wild Planet's canned tuna, salmon, sardines and shrimp are sustainable, loaded with omega-3s and an extremely affordable, easy way to incorporate seafood into your diet.

All of Wild Planet's products are considered a "Super Green" choice by Monterey Bay Aquarium's Seafood Watch Program. Their albacore tuna, for example, is pole-caught, which leads to catching a smaller-size fish and therefore is lower in mercury and other contaminants. The fish are hand-cut and -packed, and no water or vegetable oil is added. As a result, the rich flavor and natural oils are preserved, leading to superior taste and a fantastic source of heart-healthy omega-3s. The tuna and sardines also are packed in BPA-free cans.