Redmond's Natural & Organic Grocery Store
Why We Love It Here
Our Redmond store is surrounded by hundreds of acres of farmland — perfect for a company that prides itself on close-knit relationships with local farmers and ranchers. Thanks to them, we always have hyper-seasonal specialties like microgreens and zucchini blossoms, and organic meat that's free of antibiotics and hormones.
If you notice customers arriving to the store by horseback, don't be surprised. We often see riders (in addition to runners and cyclists) coming in to refuel, seeking out things like freshly made sides from the deli, ice-cold energy drinks and direct-from-the-farm produce.
Store Features
Pizzeria with hot slices and whole pies
Full-service meat and seafood counter
Locally sourced craft spirits
Fresh-cut fruits and vegetables
Café with organic espresso and tea
Hot food and soup bar
Salad bar
Antipasti bar
Free parking lot
Full-service cheese counter
Hot sandwiches
Bulk food section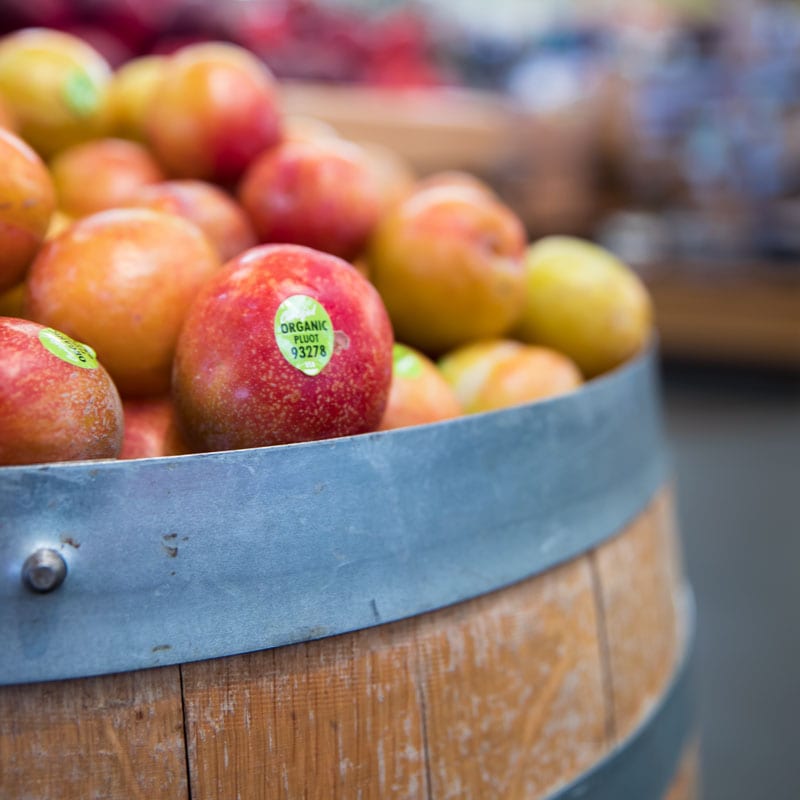 Kids forage freely
Let your little one delight in something new. Kids under 12 get a free veggie or piece of fruit on the house.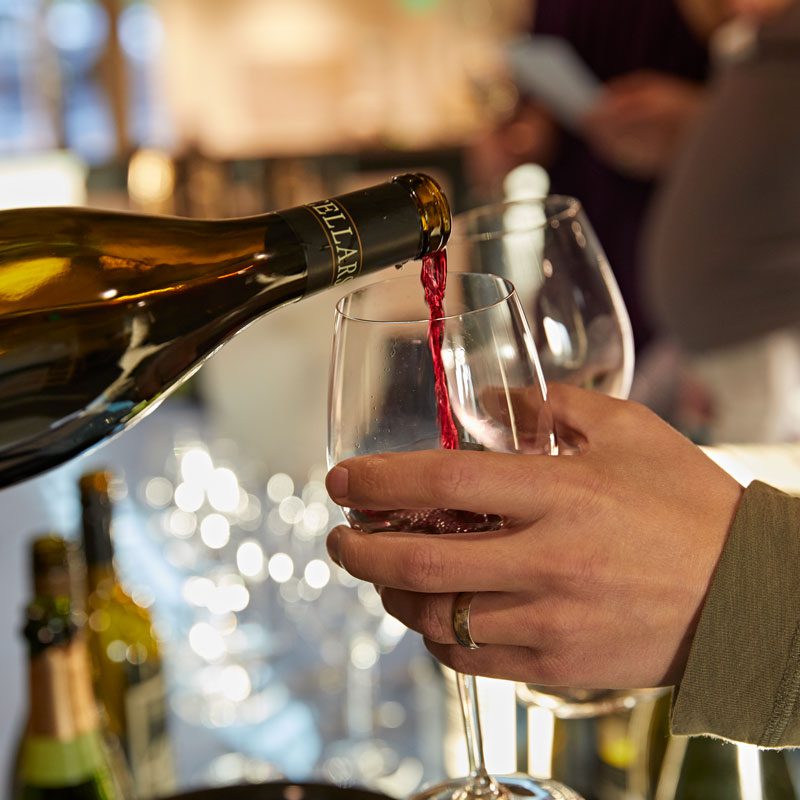 Taste one-of-a-kind sips
Say cheers to small vineyards, local breweries and our oh-so-knowledgeable staff at our weekly tastings.
See schedule
Get your fresh-baked fix
Choose from fresh-from-the-oven treats, like our scratch-made cookies or our famously flaky cheddar biscuits handmade in-store daily.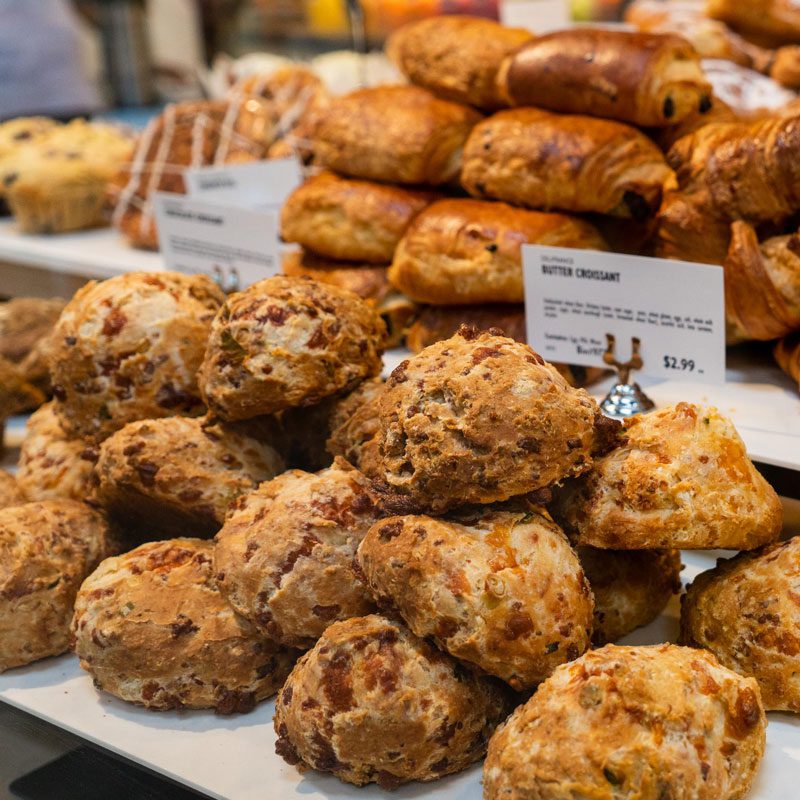 Pop in for a piping hot pizza
Whether you're seeking classic or vegan slices, you'll find ready-to-eat and take-and-bake pies to round out pizza night, made from scratch daily.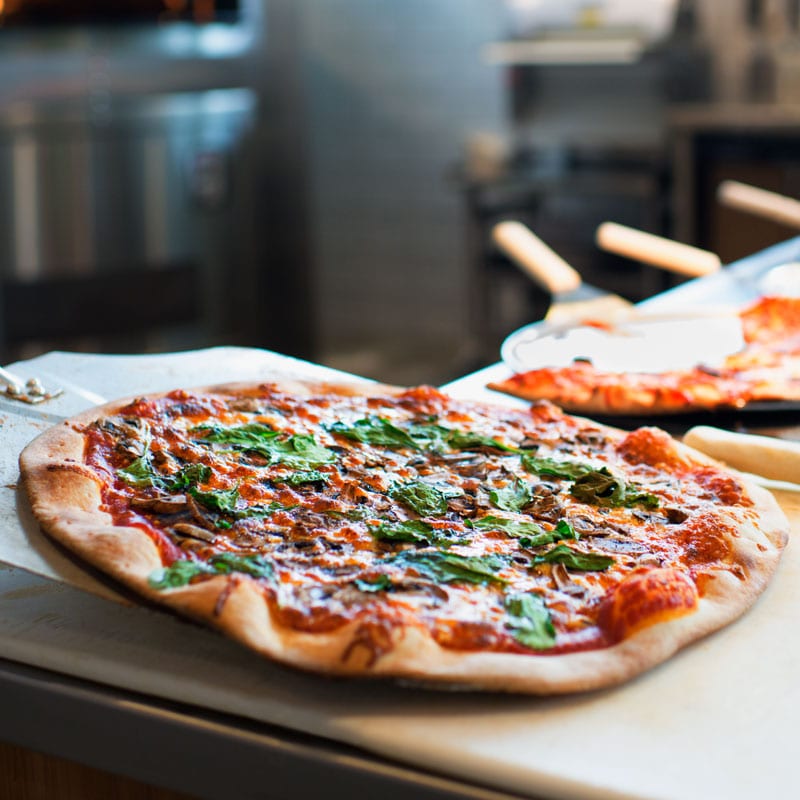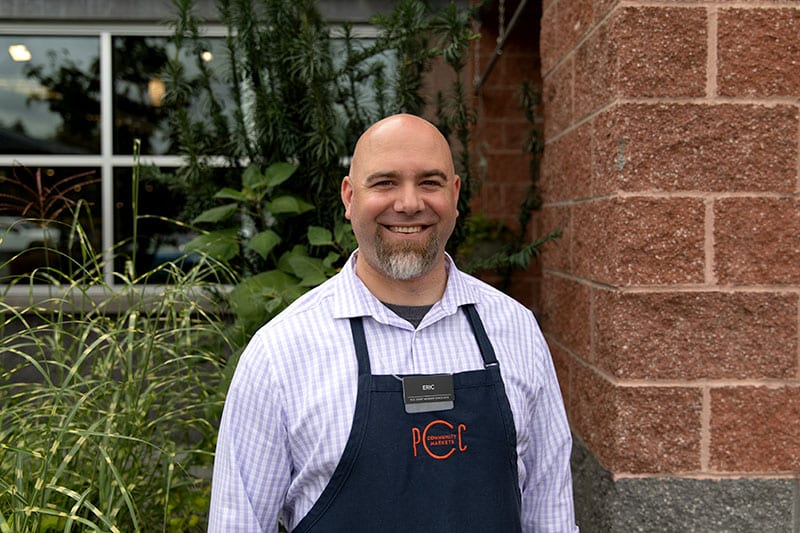 MEET THE STORE DIRECTOR
"I know that each day I come to work for PCC, I am helping to support local farmers, local businesses and sustainable practices. I have grown up in this community and work with my team to continue building on the strong relationships that we've established, as well as to find new ways to further connect with our neighbors."
Eric, Store Director
Redmond PCC
PCC Cooking Classes
Upcoming Classes at Redmond PCC
Joanna Lepore Dwyer
Friday, December 1, 6:00pm
Redmond PCC